Details

Category: Living in Perth
Published: Tuesday, 29 January 2013 09:14
Written by InterNations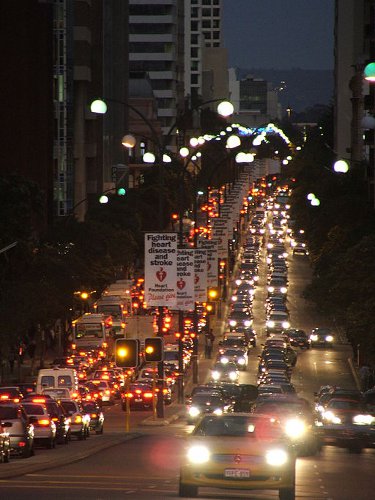 Perth CBD
Photo Credit: Wikimedia/Benjamin Eenhorn

This post is brought to you by InterNations.


A Diverse Metropolis
Like most major cities in Australia, Perth is a very diverse metropolis. The state capital of Western Australia attracts plenty of international tourists (700,000 overseas visitors in 2011), as well as expatriates and immigrants. Most recent arrivals originate from other English-speaking countries, such as New Zealand, South Africa, and the UK, and from an array of Asian countries. It doesn't come as a surprise that nearly 50% of all people in Perth don't speak English at home: they prefer their native languages instead.
A Prosperous Economy and a High Quality of Living
There are several reasons for Perth's popularity. First and foremost, the local economy is prospering. According to expert forecasts, this is not going to change any time soon. International specialists often work on temporary projects in mining or agribusiness. The growing population in the metropolitan area also needs an equally growing number of employees in the service industry, e.g. education, healthcare, or social services.
Whether you are looking for temporary employment abroad or for the opportunity to start a new life – you could hardly do better than Perth. The sunny climate is only one factor that contributes to the high quality of life. In the 2012 Mercer Quality of Living Survey, Perth ranked #21 out of 220 expat destinations worldwide. While it reached "only" #25 in the local infrastructure ranking, this still put it ahead of all other Australian cities, except for Sydney. Judging from the leisure activities that Perth Walkabout covers, there's no lack of fun stuff for those who are going to live in Perth.
Geographical and Social Isolation
Despite the attractions that delight locals and tourists alike, life in Perth isn't always easy for the newly arrived expat or immigrant. Geographically, the city is one of the most isolated places around the world. You can't just sit behind the wheel and quickly head for a mini-break on the east coast. Or, if you'd like to meet your loved ones back home, you need to board an overseas flight.
In addition to the geographical isolation, which all residents must grapple with, expatriates may suffer from culture shock and social isolation as well. Fortunately, Australian workplaces often have a relaxed office culture, where after-work drinks or invitations to a BBQ are common. Yet, this may not necessarily include the spouses of overseas employees, who might still be looking for a job of their own. Nor does it directly address the need to exchange tips and advice with other foreign residents in town.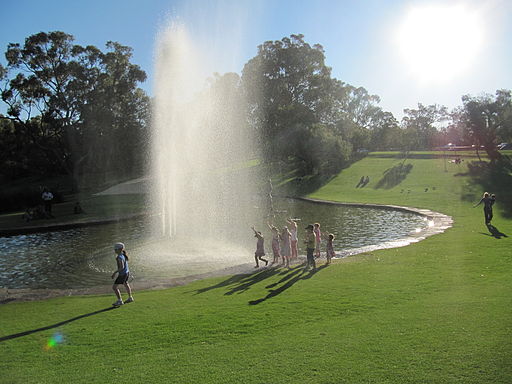 Botanic Garden, Kings Park, Perth
Photo Credit: Wikimedia/Dinkum
A "Glocal" Network
In Australia, there are plenty of associations for migrants and expatriates, many of them operating on a local basis. InterNations.org, on the other hand, is a global expat community: in fact, it's the biggest social network for expatriates worldwide. But the platform actually consists of over 300 local chapters in every country on the planet. Founded in 2007 by three German entrepreneurs who used to live and work abroad themselves, InterNations has grown to a member base of 750,000 (January 2013). 2,300 of these expats and global-minded people live in Western Australia, mainly in Perth.
Expats Events in Perth
In addition to online features, such as discussion forums, a City & Country Guide for newcomers, and local directories, each InterNations Community regularly offers local networking events. The monthly gatherings are organized by so-called "InterNations Ambassadors", committed volunteers from a city's expat circles.
In Perth, those event organizers are Klaus, an engineer and emigrant from Germany, and Stefan, an Austrian financial expert with previous expat experience in Indonesia and the US. Both work in Perth's booming mining and construction industry, and they enjoy bringing other international residents together in their free time. Every month, the Perth Ambassadors invite "their" InterNations members to a gathering, like a steak night, a beach BBQ, open-air drinks, or a simple mix & mingle evening, with up to 190 guests from 20 or 40 different nations.
Activities for Expatriates
If you prefer meeting up with other overseas residents that share your specific interests, that's what the Activity Groups are for. So far, there are three of them, but the InterNations team is still looking for more group moderators in Perth. In the existing groups, foodies can taste various international cuisines in Perth; arts and culture lovers attend concerts and other performances together; outdoor enthusiasts explore the beauty and wilderness of Western Australia's landscapes.
So, if you are an expat, a recent immigrant, or a "global mind" yourself, why not check out the InterNations Perth chapter? The community is invitation-only, but if you don't know any other InterNations member yet, you can apply for membership on the homepage.

For more Related Articles, please scroll to the bottom of this page.
If you enjoyed this article, please share it!