Details

Category: Nightlife
Published: Friday, 30 March 2012 11:06
Written by Becky Jean

Galaxy Drive In Theatre
Perth's Only Drive in Theatre
Goollelal Drive Cnr Hocking Road
Kingsley
In a world where the iPhone has taken up residency in the hands of many, sometimes it's nice to just do things 'old school'.
Things in my world have really changed and progressed in the last ten to fifteen years. I feel like it was only yesterday that I was riding my bike around after school, and getting my fingers caught in the VCR. It also wasn't too long ago that I was bursting with excitement after purchasing three cassette tapes for ten dollars from the King Kong Clearance store. Out of interest, those tapes were 'Vengaboys', 'Craig David' and 'Robbie Williams Goes Swing'.
Things really can change dramatically in the time it takes to cook a pop tart, which is why it is nice to experience life like we used to.
Like for instance, the Drive-In Theatre. They used to be all the rage. You know, like the one Sandy and Danny went to in 'Grease'.
So it makes me happy to tell you that there is still one of these in existence in Perth. In fact, the only one.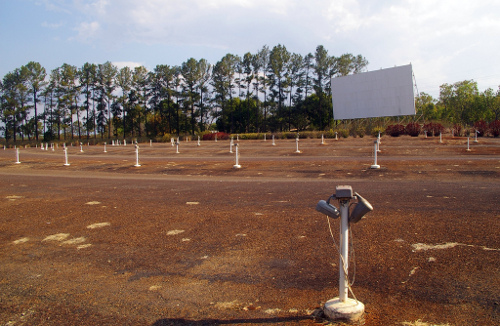 Drive in Theatre
Photo Credit: Flickr/RaeAllen


Galaxy Drive-In is located in Kingsley, and aptly named, as you can sit under the stars and catch a new release movie. "But how does this differ from the movies, or outdoor cinemas?" I hear you ask.
Well, apart from the fact that you are obviously in your car, the great thing is that you can tune your radio to pick up the movie sound. Marvellous. It's like your own confined space with serious surround sound, where you can scoff down popcorn at double the rate without the fear of being judged by those around you. You can even rustle the heck out of your bag of chips without getting a fierce gaze.
Galaxy Drive-In is open Tuesday to Sunday, and from Friday to Sunday they screen two movies one after the other. That way, you can still roll up home at midnight and feel like you've had a decent night out.
Another great thing? Pricing is really reasonable, with a Tuesday night special of only $15 per car. Other evenings are as follows:
Wednesday and Thursday
Adults $9.00
Children 4yo to 12yo $4.00
Children under 4yo free
Friday, Saturday and Sunday
Adults $10.00
Children 4yo to 12yo $5.00
Children under 4yo free
NO EFTPOS – CASH ONLY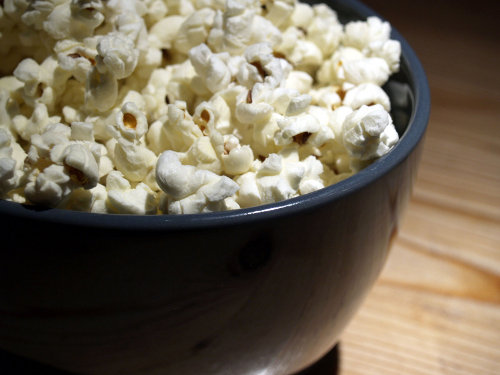 Popcorn
Photo Credit: WikimediaCyclonebill



Now, what to bring. This is my own personal favourite list. There is a café at the Drive-In in which you can purchase food and drinks, but packing your own can save you a little more.
I like to go with foods that have the lowest chance of spillage, so you might want to leave the soup and whole mangoes at home.
Packing up a couple of containers of penne or bow tie pasta salad is a great meal idea, along with popcorn to snack on. A thermos of hot chocolate or coffee will also go down a treat if it's a little bit nippy, there's nothing better than that when you're snuggled up watching a movie. If you're up for a real treat without going overboard on the sugar and calories, I really like dark chocolate coated goji berries and blueberries. They come in a neat sized pack in the health food section of most supermarkets.
A couple of pillows and blankets are a good idea, as you want to make things as cosy as possible.
You can even rock up in your daggiest but comfiest trackie pants and Ugh boots without being judged.
Galaxy Drive-In is located on Goollelal Drive in Kingsley, on the Corner of Hocking Road, and gates open 6:15pm each evening for a 7:30pm start.

For more information and upcoming movies, see their website.
For more Related Articles on things to do in Perth, please scroll down to the bottom of this page.