Details

Published: Wednesday, 25 January 2023 08:01
Written by Lee-Ann Khoh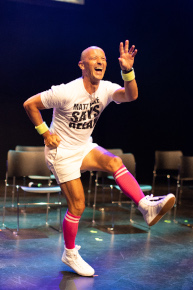 I'll be honest here. Matt Hale, you had me at "80s".

And yes, I know Jerry Maguire is a 90s movie… but it does star Tom Cruise, who was of course in Top Gun, which is spoofed in Top Fun: 80s Hypnosis Spectacular.

I've known about Matt Hale the comedy hypnotist for a long time through social media. For some reason I'd never gone to one of his shows. But I also have an inexplicable love of the 80s despite not actually living through it, so when I saw that Matt was doing an 80s-themed show, I figure it was finally time.