Details

Category: Arts & Culture
Published: Sunday, 12 February 2023 11:13
Written by Greg Letts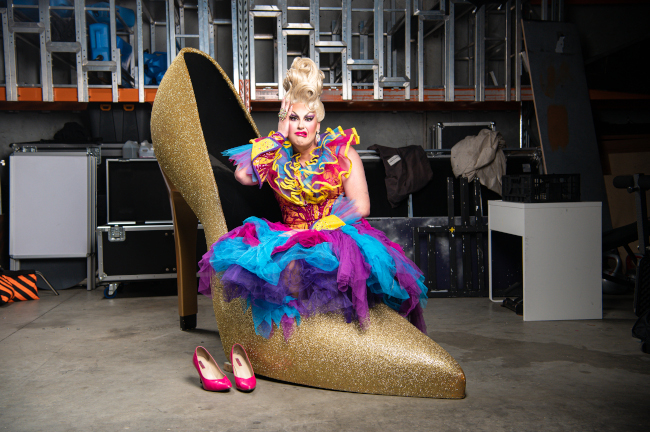 Photo Credit: Dean Misdale - Life's a Drag at Fringe Perth
From the opening bars of P!nk's "Get the Party Started", the audience at Dean Misdale's Life's a Drag knew that they were in for a good time. And party we did, with only a brief pause here and there for a costume change or two (of course!) and to let in a couple of apologetic latecomers to the show.

Having first caught Dean on stage at the covid-decimated Perth Cabaret Festival at His Majesty's Theatre in 2021, my partner and I were looking forward to a booster shot of Dean's fabulous vocals and glam style. We were not to be disappointed, with Dean providing another showcase of their powerful singing interspersed with a narrative of their childhood, first steps in showbiz and a heartwarming segment dedicated to their granny, who had been the first in the Misdale family to join the TV industry and also run a ballroom dancing studio. And of course their iconic roles in We Will Rock You The Musical and Priscilla Queen of the Desert got a mention, although I think the highlight for us (and Dean!) was their moment of world-wide fame when Adele invited them on stage to sing with her!

With Dean proving to be an audience favourite at the Australian, Edinburgh and Vancouver Fringes, it was nice to see our local Perthonality take to the stage back at home. With a voice capable of belting out the high notes or soulful singing a sorrowful ballad, along with a sassy personality and a talent for telling tales, Dean Misdale's Life's a Drag is anything but, providing an hour of non-stop entertainment for fans of cabaret.
Dean Misdale is performing his show Life's a Drag tonight and from the 14th to 19th February in The Parlour at the Perth Cultural Centre as part of Fringe Perth, make sure to catch them before they head off for more international adventures! 
If you enjoyed this article, please share it!


To find out about the hottest events in Perth, follow us at @PerthWalkabout