Details

Published: Wednesday, 21 December 2022 08:23
Written by Nita Teoh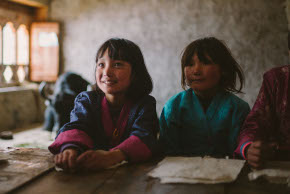 Armed with our delicious pizza in hand from Charlies Pizza, my partner and I settled in for the evening at UWA Somerville theatre to watch Lunana: A Yak in the Classroom.

The movie is a heart warming story about Ugyen Dorji (played by actor Sherab Dorji), a young teacher who is sent up to a mountainous, remote village in Gasa to teach the children as part of his teaching contract.

It is a world away from the life that he is used to living in the capital of Bhutan with his grandmother. Furthermore, Ugyen aspires to be a singer and wants to get a visa so that he can live in Australia!