Details

Published: Tuesday, 07 December 2021 16:35
Written by Nita Teoh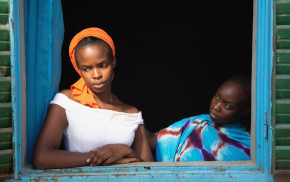 On a balmy summer evening, my friend and I headed to UWA Somerville to watch Lingui – Sacred Bonds as part of the Perth Festival movie season.

The story line of Lingui – Sacred Bonds is simple enough – teenage Maria gets pregnant and wants an abortion and once her mother Amina finds out, she tries to help her daughter navigate the system to get it done.

But simple would definitely not be the appropriate word to use in this context – where the religious and social structures underpinning what is deemed proper conduct and behaviour are less than straightforward as Amina and Maria face challenge after challenge in a country where abortion is illegal and considered immoral.