Details

Category: Perth City & Surrounds
Published: Wednesday, 01 August 2012 11:40
Written by Emily Cordz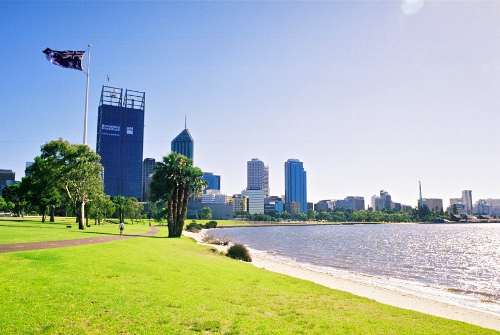 Swan River Front
Photo Credit: Flickr/Greg Neate


If you can only spare one day to explore the beautiful city of Perth, then I hope you have some good walking shoes. With one day you can sample a bit of Perth's metropolitan culture, history and natural beauty while enjoying the stunning weather that typically ranges from nice to amazing.
Start your day off with a delicious breakfast at a neighbourhood cafe or at one of the many cafes along Murray or Hay Street Mall. Ask for a recommendation at the place you're staying or check out our area or food guides to find a scrumptious place to begin your day. Take your time and relax with a cup of coffee or a fresh squeezed juice and watch the world come to life as shops begin to open and workers rush through their morning commute. While you're enjoying the morning, glance through the local paper (most cafes have a copy or two to use while you're there) and see what made the news of the day and maybe find out about any special events that might be happening.
After enjoying a leisurely breakfast, head over to the i-City Information Kiosk near Forrest Place on Murray Street Mall. This is a great place to pick up maps, bus schedules, informative brochures, talk to volunteers about the city and various activities, as well as join a free daily walking tour. The city orientation walking tours start at 11am (2pm on Sunday) and are a great way to get acquainted with the city in a relatively short time frame. There are also special topic tours at 2pm. The tours last up to two hours and you can join or leave whenever.
If you're more of a DIY type, there are many self guided walking maps with varying focuses that you can enjoy, or hop on one of the three (or all three) free CAT buses and enjoy an overview of the city by bus. Make sure to pick up information brochures or have a travel book handy if you want to know about the things you're seeing, since you won't have a guide to answer your questions.
The Blue CAT will take you through Northbridge and down along the Swan River a ways. This is the one you'll want to take to see the Swan Bell Tower, which is worth a visit to learn the history and enjoy the views. The Yellow CAT takes you between East and West Perth, mostly along Wellington Street. And the Red CAT also takes you between East and West Perth, but gets you closer to the Queen's Gardens (a nice place to enjoy the sun) and within 1 km of Kings Park and Botanic Gardens.

After your overview of the city, stop by a market to pick up items for a picnic lunch in Kings Park. There are a few Woolworths and Coles along Hay and Murray Street Malls, as well as several smaller markets, then hop on the Red Cat or Transperth bus routes 37 and 39 and head towards Kings Park. Kings Park is the largest inner city park in the world (second is Central Park in New York) and is a great place to enjoy beautiful bushland as well as sculpted parkland. Enjoy your picnic lunch amongst the striking surroundings and then take some time to explore around. You also can get some fabulous pictures of the Perth skyline with Swan River from the park.
While you could easily spend all day at Kings Park, you'll want to give yourself a break from the sunshine and heat. Head back into the city and meander over towards the Western Australian Museum in Northbridge to explore the natural and cultural heritage of Western Australia. Not only are there traditional museum exhibits covering a range of topics, but there is also the Discovery Centre that allows people (everyone from children to adults will enjoy them) to experience the museum through hands-on, interactive displays and activities. Next to the museum you can also find the Art Gallery of Western Australia and the State Library of Western Australia, both of which are a great place to check out if you have time.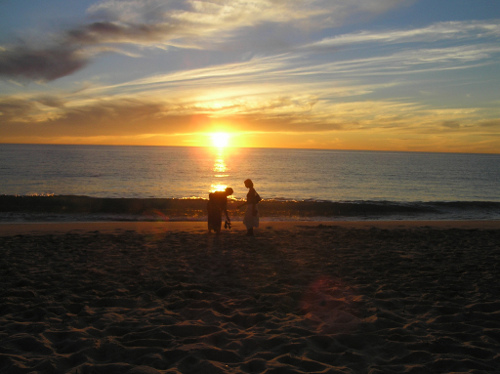 City Beach
Photo Credit: Flickr/Dr Umesh Behari Mathur


After a full day of exploring Perth, hop on the Fremantle train line or bus route 102 and head out to Cottesloe. You can catch both the train and the bus from the main transit station along Wellington Street in the CBD. Once there, choose from one of the many beachfront restaurants to indulge in a delicious dinner while watching the sunset over the Indian Ocean. Don't be surprised when you find yourself planning your next, longer visit to Perth over dessert.

For More Related Articles, please scroll to the bottom of this page.