Details

Category: Perth City & Surrounds
Published: Friday, 21 September 2012 12:26
Written by Emily Cordz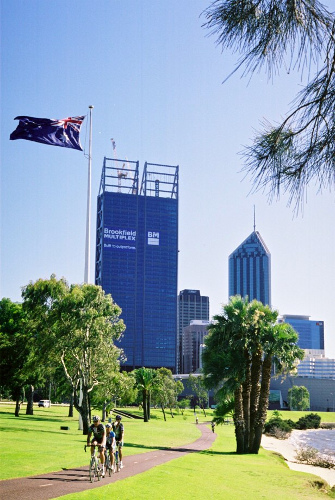 Cycling by the Swan River, Perth
Photo Credit: Flickr/Greg Neate


Settle in Perth for a month and prepare to explore not only the city, but also the beautiful regions that surround it. The stunning, year-round weather and multitude of festivals throughout the year makes anytime a good time to visit.
Start off your trip exploring the city. You may wish to take a city walking tour when you first arrive or just arm yourself with a good map and a healthy dose of exploratory spirit. Over the course of a few days be sure to include in your venturing explorations of King's Park, along the Swan River, Fremantle, the CBD, the Western Australia Museum, and a local farmers market or two. Take a day (or several) to relax along one of the many magnificent beaches that line to coast. Don't forget your sun protection! Check out our guides for one day and one week in Perth for more details to guide your venturing.
Mix in some day (or short weekend trips) into your discovery of Perth with a trip up to the Swan Valley and/or out to Rottnest Island. In the Swan Valley you can indulge in gourmet foods, world class wines, freshly brewed beers, all while enjoying scenery that could just as easily be the south of France. Just as beautiful, but in a more tropical paradise kind of way is Rottnest Island. Rent (or bring) some bikes, snorkel gear and your swimmers to enjoy a day or more riding around the easily accessible island and cooling off in the sparkling waters of the Indian Ocean. Say hi to the Quokkas!
If you have access to a vehicle, you can (and should) take some time out to explore the regions surrounding Perth to discover some of the diversity Western Australia contains.
Take five to six days to head east and marvel at the changes to the landscape as you head towards the outback and discover the history of Western Australia. Stop off in York to take in the Victorian and Federation era buildings and perhaps, if the time is correct, a festival (the jazz festival in September or October is particularly popular). Continue east to Quairading and enjoy the colourful stripes of Wave Rock, as well as the native wallabies, emus, and kangaroos. From there, you can either head back to Perth or, if you have the time, continue onwards to the gold rush town of Kalgoorlie and a little further on to view the Anthony Gormley on Lake Ballard near Menzies.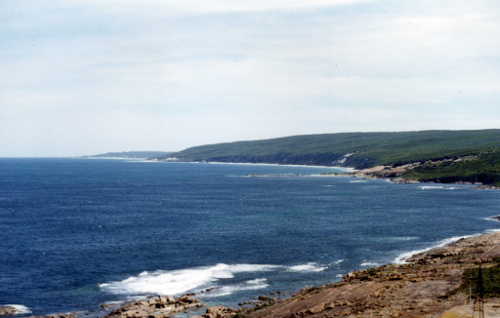 Western Australia coast at Cape Leeuwin
Photo Credit: Flickr/Phillip Capper

Another region you should take the time to discover is Western Australia's South West. Tucked amongst fertile farms, tall trees, and dramatic coastlines you can enjoy both the finer things in life (like fine wines and gourmet foods) as well as the natural beauty that is unique to this region. You'll want to plan for five to eight days to really appreciate what is on offer. Head southeast towards Pemberton, Walpole, Denmark region and enjoy the giant Tingle and Kari trees that cover the landscape. Then head east towards Augusta and Margaret River. In Augusta, be sure to stop by the lighthouse and see where the Indian and Pacific Oceans meet. Discover some of the caves between Augusta and Margaret River as you head north before settling in to enjoy the renowned wines of Margaret River.
The last region you'll have time to explore during your month in Perth is the Coral Coast. Plan for around five days and bring your sun protection. Closest to Perth, just outside the town of Cervantes, lay the beautifully haunting limestone spires known as the Pinnacles. A bit further north will place you in windy Geraldton where you can partake in some watery fun (kite surfing, surfing, swimming, etc.) and some shopping. If the idea of seeing and maybe swimming with or feeding dolphins sounds like something you'd jump at the chance to do, you'll want to continue up a little farther north to Monkey Mia where a pod of bottlenose dolphins visit nearly daily.
Perth and the regions around it have something for everyone. Take some time to look through some of our articles about day trips around Perth and/or travel in WA for more ideas and details of what to do during your month in Perth. Just don't be surprised if you find yourself thinking a month isn't near long enough.

For more Related Articles, please scroll to the bottom of this page.

If you liked this article, please share it!