Details

Category: Perth City & Surrounds
Published: Friday, 14 September 2012 12:49
Written by Emily Cordz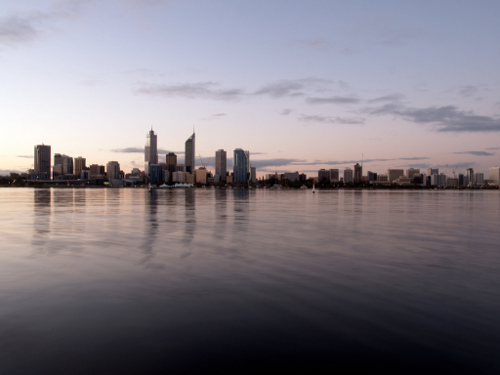 Perth CBD
Photo Credit: Flickr/Andrew Parnell


You've traversed the continent (or ocean), landed yourself in Perth, and decided to stay around for a week. A week may seem like a long time, but you'll want to plan your time wisely to experience Perth to the fullest. The ideas below will allow you to experience a well rounded sampling of what Perth has to offer.

For your first day it's a good idea to get your bearings for navigating the rest of the week. A great way to do that is either with the free i-city walking tour that meets at the visitor's information kiosk on Murray Street Mall at 11am every day (12 noon on Sundays) or with a good map, comfortable walking shoes and a solid dose of curiosity. You can get information about how to get about from the visitor's kiosk, your hotel or hostel, or just pop into a local shop and ask. Once you've got your bearings take the rest of the day to enjoy the sights around the CBD. Check out the Swan Bell Tower as well as the views along the Swan River. Swing by the Western Australian Museum or the State Library of Western Australia to learn a bit about the area history and culture. Enjoy some shopping in the CBD, maybe pick up some beach wear or sun protection for the coming days.

Let day two introduce you to the natural beauty that abounds in Perth. Fill up with a good breakfast, pack a picnic lunch and head towards Kings Park and Botanic Garden. At Kings Park you'll enjoy sweeping views of the city and Swan River as well as around 400.6 hectares of parkland. Explore on your own or take a free guided walk, which have themes ranging from Wilderness and Wildflowers to Kings Park – Past and Present. Find a nice place to enjoy your picnic. If you have kids, Synergy Parkland is a great place to stop. Get up to the tree tops with the Lotterywest Federation Walkway or climb 101 steps up the DNA Tower for a unique experience between your parkland explorations. You can catch a bus back to the city or, if you're feeling up to it, descend down Jacob's Ladder at the end of Cliff Street and wander back along the river.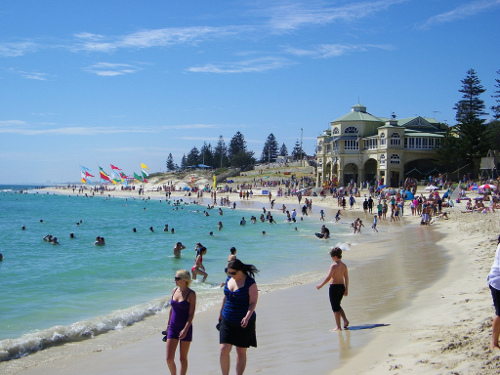 Cottesloe Beach
Photo Credit: Flickr/Michael Spencer


Day three is time to take it easy and enjoy one of Perth's most famous assets, the beach. There are lots of beaches to choose from, a few of the more popular ones include Cottesloe, Scarborough and City Beach. Be sure to wear your sun protection and check the beach for any warnings, such as closures due to shark sightings and other natural dangers. Enjoy a lazy day lying on the beach and swimming in the ocean (between the flags of course). You can bring a picnic lunch or enjoy one of the many cafes along the waterfront. Finish out your day by discovering some of Perth's nightlife. Northbridge is the main hub of bars and clubs, but some prefer the more laid back night life in Fremantle. Either way, you'll have a good night.

After a late night on the town, you'll want to enjoy a late breakfast. Try a local cafe in your area for a yummy start to your day. Ask a local where they like to go or look through some of our neighbourhood guides for ideas. If the timing is right, had to a local farmers market and treat yourself to some fresh fruit, scrumptious baked goods, and maybe some locally made gifts (which are way more unique and memorable than your typical souvenir). Spend the rest of your day exploring around the shops, historic buildings and cafes in your neighbourhood. If you're staying in the CBD, head to Subiaco, North Perth and/or Northbridge instead. Take a break from you explorations to relax in a nearby park. Hyde Park between Northbridge and North Perth is one of my favourites.

Fill your last three days with explorations around the Perth area. Spend one day exploring Fremantle (AKA Freo), which was established at the mouth of the Swan River as the main shipping port for Perth. Check out the Fremantle Prison, the myriad of boutiques, the Fremantle Arts Centre, and the Fremantle Markets. Take another day to head north to the Swan Valley. Sometimes called a little Margaret River, the Swan Valley is home to many excellent wineries, a brewery and a wide variety of gourmet foods. No visit to Perth is quite complete without a trip out to Rottnest Island, affectionately known as Rotto, for a day of snorkelling, riding bikes and observing the wildlife (Quokkas are the favourite).

Your week in Perth will be over before you know it, but the memories (but hopefully not a sunburn) will last much longer. The suggestions above can be done in any order to suit your timing in Perth and will ensure you experience a thorough sampling of what makes Perth such a great city.
For More Related Articles, please scroll to the bottom of this article.

If you enjoyed this article, please share it!