Details

Category: Perth City & Surrounds
Published: Friday, 09 March 2012 12:08
Written by Matt Kachinski
This is a guest post by Matt Kachinski.

I travelled to Perth in 2009 as part of an Australian self-organised tour. I had been wanting to visit Down Under for too long, so I finally answered the call of my many friends I collected while travelling around the world. The idea of staying as long as I wished at my friends' houses, many of which were located in various parts of the country, thrilled me. It felt like I was embarking on a journey of continuous chilling out and staying in the good company of cool people.
My Australian wanderings lasted two months, and I have to confess I stuck around Perth the longest. I found the city and its surroundings unbelievable.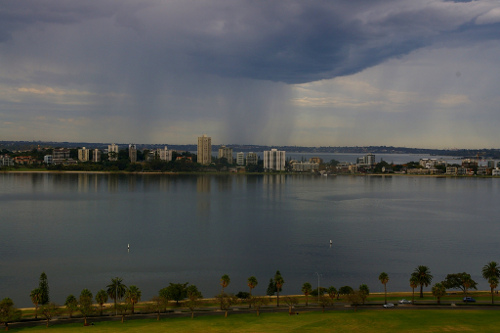 Rain on the Swan River, Perth
Photo Credit: Flickr/Percita


Perth is the capital of Western Australia and I agree with whoever says this is the most liveable city of the continent. First of all, the geographic location of Perth is enviable. It's set along the Swan and Canning rivers and offers breathtaking views and a large number of parks all around. The South Perth foreshore was one of my favourite places. Each day dozens of catamarans moor there and watching their sails unfolding in the wind gives you a strong feeling of freedom.
This dynamic and lively city showcases a characteristic financial centre, which is the result of a combination of architectural styles and periods: high-rise concrete skyscrapers sway up besides historical and much lower buildings of great charm from the Nineteenth century. To top it all, the ocean boundary sports the finest coastline of the entire country, with more than 30 miles of beaches. Their beauty and vivid colour is astounding, although during the afternoon it gets too windy for non-surfers.
Among all the fabulous places I travelled to in Australia, I was lucky a friend of mine lived in Perth. I absolutely fell in love with the region of Margaret River. From the point of view of someone coming from a northern European country, it is hard to imagine all these hours and days of sunshine in a row. I would never get tired of it. To see everything bleached in the blinding sunlight was such an uplifting experience, and the constantly blue skies made it even more dreamlike.
I had never seen black swans. I found them by the Swan River, another lovely spot of Perth where sailing boats and yachts gather every day. Here is where many, including myself, would go to escape from city life, oxygenating along the river at King's Park, a huge public park where it is common to gather on a blanket around a picnic hamper to relax.
I am not a city person, but I have to admit the lively, bustling, and busy side of Perth thrilled me. It's full of pubs, clubs, restaurants, hotels and a number of art galleries with nothing to envy about any European city.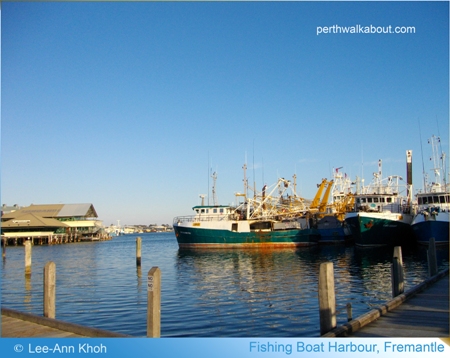 The surroundings of Perth abound with fascinating spots. Ten miles from the city is Fremantle, widely famous for the America's Cup. While you are here you must go to the historical Sail and Anchor pub with 14 types of home made beer, any drinker's heaven!
From Fremantle the ferry will take you to a true paradise on Earth: Rottnest Island. There are no cars, only bicycles, the beaches are fabulous and the ocean is even better. Nature lovers and snorkellers like me will feel like a kid in a candy shop. Here are some of the southernmost coral reefs in the world, while on the island live beautiful small marsupials, called quokkas.
Although I did not need to stay in a hotel, I had to look for one for other friends joining me in Perth. I found that the average price among the many hotels, inns, and bed and breakfasts in Perth ranges between 40 and 80 Euros for a double in a three-star hotel, which offer fine services and a clean stay.
I've never returned to Perth and Australia since, but I long to. I guess it's one of those lifetime experiences you are lucky to have. I wish anyone reading my impressions on Perth will get to experience something like it and have as much fun and learning as I had.
Matt loves to travel the world and works at Thrifty Tuscany, perfect to find Tuscany villas to rent or a romantic Tuscany bed and breakfast, all strictly by the owner.

For more Related Articles, please scroll below to the bottom of the page.