Details

Category: Perth Restaurant Reviews
Published: Friday, 25 November 2011 08:28
Written by Emily Cordz
You're exploring downtown in the Perth city, discovering the laneways, the historic buildings and the multitude of shopping options, when your stomach begins to rumble. Don't let your hunger make you grumpy and ruin a good day. There are lots of great dining options in the Perth city to suit everyone's budgets and tastes.
The cost of eating can vary dramatically depending on where you are in the city and if you go to a restaurant or food hall. Typically the more traffic a street experiences, the more expensive the food along the way. There are still good deals to be had along the main drags, but if you wander a block or two away from the crowds you will find the number of cheap eats increases dramatically. A lot of these places look a little obscure, but head in and you'll often find good food that fills you up without emptying your wallet. Most places will be around $7 to $14 for a typical meal, not including drinks.
Food halls tend to be cheaper than restaurants as they have less overhead and staffing costs, but if the food hall is in a high end location it can be more economical to head elsewhere. You can find food halls in almost every arcade and shopping centre. The Carillon City between Hay and Murray Street Malls has one of the more expansive food halls and restaurant selections, with over 35 choices scattered throughout the arcade with options of pancakes, steak, sushi, Mexican, Thai and more.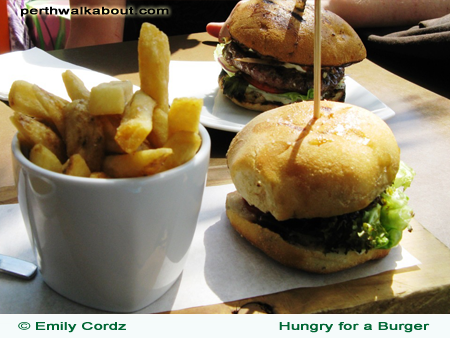 Craving gourmet foods, fresh produce, delicious bakery good, fresh pastas, decadent chocolates and more, but still want the casual atmosphere of a food hall? Then you'll want to head to the David Jones food hall off the Hay Street Mall. You can easily spend several hours here socializing with friends and partaking in the various indulgences. Their fresh juice bar is one of my favourites. You can choose from their many fruit and vegetable juice combos or make your own. Carrot, orange and ginger make a delicious caffeine free pick-me-up for an afternoon energy boost. It is also a great place to find scrumptious take home meals for those nights you don't want to cook.
Perth may be one of the most remote cities in the world, the closest city of comparable size is Adelaide, but that doesn't mean it lacks for dining options. The variety of food hall dining options extends to the numerous restaurants in the area. In the CBD alone you can find cuisine options ranging from your basic coffee shop fare of sausage rolls and vegetable pasties; to international delicacies of Belgian, Indian, Malaysian, and more; to sustainable, organic focused restaurants like the Greenhouse.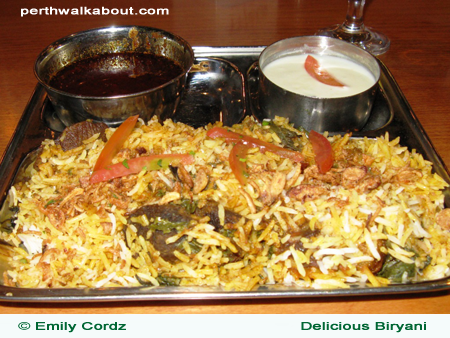 Those looking for a quick, filling meal on a tight budget will enjoy places like Taka Japanese Cuisine in Shafto Lane or Chilliz on Murray Street east of the Murray Street Mall. While both of these places are by no means gourmet, they are quite good considering what you pay. Free green tea and low priced sushi attracts a multitude of diners at lunch at Taka Japanese Cuisine, so be prepared for crowds and the high possibility of sharing your table. At Chilliz, the majority of meals are very rice focused but with most costing less than $5.00, including meat dishes, it's hard to be too picky.
When it comes to eating in the city, don't limit yourself to what you know. Ask for other people's favourites, wander in different restaurants you haven't tried before, and explore the options at a food hall you haven't visited before. You might just discover your new favourite place to dine.
What are your recommendations for tasty and/or cheap places to eat in the city?

Add your comments below.