Details

Category: Places of Interest
Published: Friday, 14 October 2011 09:43
Written by Emily Cordz

We all have those times when our budget is just a little tighter than normal. Often the area of the budget that gets cut is the "going out fun money," but this doesn't mean that you have to become a homebody. Perth is full of fun, informative and, best of all, free things to do. Here are twelve top ideas for free things to do in Perth:

Catch Some Rays on the Beach
Perth is blessed with great weather year round. Celebrate this by hitting the beach. Cottesloe, Scarborough and Trigg beach are all popular options. Bring some friends and snacks to make a day of it. Don't forget the sun protection!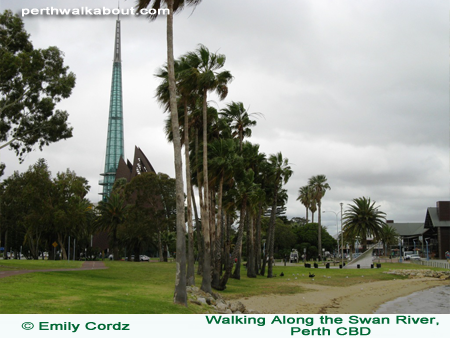 Wander along the Banks of the Swan River
Meandering through the city, the Swan River is synonymous with Perth. A walk along either side of the river will provide you with great views of the city, neighbourhoods and water. Along the way you'll pass many parks that make a great place for a picnic. The walk is mostly flat making it an easy bicycle ride for the whole family. Keep your eyes peeled for the iconic black swans along the river.
Discover King's Park and Botanical Gardens

King's Park is the largest inner city park in the world. It is comprised mostly of bushland interspersed with walking trails, play areas and botanic gardens. No matter how many times you go, there is always something more to see. Take advantage of the free guided walks year round or come enjoy some of the free community events during the Wildflower Festival in September. The botanical gardens are extensive with many native Western Australian plants. The Whispering Wall, Wishing Well and many play areas are always a hit with children. Trainee thrill seekers will enjoy the Lotterywest Federation Walkway that gets you off the ground and into the tree tops.
Take a City Walking Tour
Play tourist for a day. Swing by the i-City kiosk in Murray Street mall to either join a guided tour or get self tour map and guidebook. Many of the walks take advantage of the CAT bus routes allowing them to cover more ground and give your feet a break. Along the way you'll learn new fun facts about Perth, even if you've live here your whole life.
Learn about Northbridge's History
The Northbridge History Project began several years ago in an effort to preserve the unique history of the neighbourhood. This information was compiled into a three and half hour walking tour complete with audio podcast and map. Learn about the Northbridge that existed before it became the nightlife capital of Perth. You can find the tour information at www.northbridgehistory.wa.gov.au.
Breathe Deep in a Yoga Class
The enex100 doesn't seem like a likely location to find a free yoga class, but looks are deceiving. On the ground floor is a retail store called lululemon athletica, which, beyond selling active wear for yoga and running, offers complimentary yoga and Pilates classes throughout the week. You can swing by the store or check online to find out what mornings or evenings the classes run. They sometimes have other activities, like Capoeira or CrossFit, too.
Dance the Night Away
Just because you're counting every cent doesn't mean that you can't enjoy a great night out. Danza Loca is a local dance school that offers free weekly salsa classes before a free late night salsa dance party. Grab your friends and try something new for a fun night out.
Learn Something New at the University of Western Australia
UWA is a great place for those on a budget. They offer free community lectures, seminars and performances year round. Topics covered range from new scientific research and current world events to art shows and musical performances. Check the UWA public event calendar to see upcoming programs.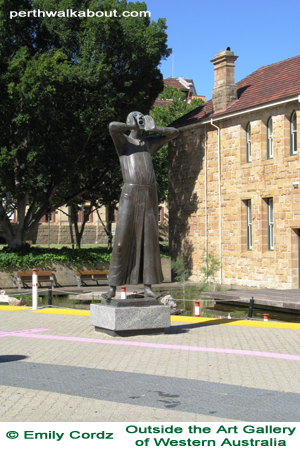 Explore the Art Gallery of Western Australia
The Art Gallery of Western Australia is a great place to escape the heat and bustle of the city. Entry is free for everything but special exhibits, but small donations are always appreciated to help maintain such a wonderful cultural resource. The collection includes a wide range of historic, contemporary, modern and indigenous art from Western Australia along with select international pieces. There is also free WiFi access in the Perth Cultural Centre.
Catch a Film at the State Library of Western Australia
While you're in the area pop over to the State Library of Western Australia for a free film screening, musical performance, reading (both for adults and kids), tour, lecture and rotating exhibits. The programs are constantly changing so check their website for current information. Some free events are very popular and might require reserving a spot to avoid disappointment.
Delve into the Western Australian Museum
Located right near the art gallery is the Western Australian Museum. Like the art gallery entry is free although they do ask for a small donation if you can. The museum has collections that are interesting to both kids and adults. The focus is on the natural history, biodiversity, geology, and Aboriginal culture of Western Australia. New exhibits are always in rotation, so even if you've been here before there's a good chance there is something new to see.
Tour the Parliament of Western Australia
People can sit in on Parliament year round, but treat yourself to an inside look of the building, history and procedures with a free public tour. Tours run about one hour every Monday and Tuesday starting at 10:30am. Not only will you get the chance to learn more about how the government of Western Australia works, but you'll also enjoy sweeping views of the city and Swan River.
Being on a budget doesn't have to be a drag. Beyond the suggestions above, check out the local paper to learn about new free events happening all over Perth. Remember just because it doesn't cost you anything doesn't mean it's worthless.

What are your favourite free things to do in Perth? Add your comments below.