Details

Category: Services
Published: Wednesday, 04 May 2016 08:51
Written by admin2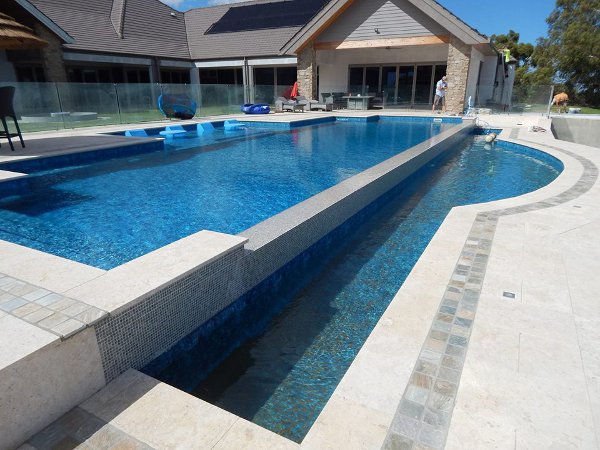 Perth residential paving and landscaping project, Giovanni Construction - Landscaping Direct

With our beautiful weather in Perth and the sun shining nearly every day of the year, there is ample opportunity to enjoy the outdoors, whether it be in one of our beautiful parklands, or in our own outdoor area at home.
Here are 5 Tips for Landscaping your Outdoor Area in Perth:
Choose High Quality, Premium, Natural Pavers
For your next landscaping project, consider choosing high quality, natural looking pavers to add a distinctive and stylish look to your outdoor area.
In Perth, we are spoilt for choice in terms of the quality pavers available on the market. Think high quality and contemporary looking pavers such as travertine, granite, limestone, exposed aggregate and porcelain pavers.
Consider French Pattern Travertine Pavers for a Classy Mediterranean Feel
For a classy Mediterranean feel, indulge in travertine pavers. Many astute home owners are choosing travertine pavers for their outdoor areas – they look stunning and are a cool option for the Perth's hot summer days.
Travertine Pavers come in a range of natural colours with each individual paver having distinct qualities.
French pattern travertine is a popular choice in Perth for residential landscaping projects. Due to the special qualities of the travertine material, it is a good idea to hire a professional landscaping team with experience in laying travertine to have your pavers installed properly.
Beautify Outdoor Areas with Classic Water Features and an Outdoor Pool
An enticing pool with sparkling water can be used as the centrepiece of your outdoor area to create a resort feel. Creating an outdoor pool paving area is ideal to have a place for your family and friends to cool off during Perth's hot summer days. Feature walls installed at either end of an outdoor pool can add a distinctive touch to your outdoor area.
Invest in a Well Landscaped Outdoor Area to Add Value to your Home
In Perth, we love to use outdoor areas, for a spot of outdoor dining on the BBQ, along with entertaining our family and friends. Many contemporary houses boast fantastic living areas that are multipurpose – able to be used for outdoor living, and at the same time well sheltered from the elements so that they can be used throughout the year.
Investing in a well landscaping outdoor area can provide a nice boost to the value of your home, if you are thinking of selling your home down the track.
Design Your Outdoor Area for a Low Maintenance Lifestyle
Choose high quality pavers that are easy to maintain, and look good all year round, rain or shine. Look for pavers that are resilient to the natural elements in Perth, and require minimal maintenance in the years to come.
That way, you'll be creating an enviable lifestyle with more time to spend to enjoy your outdoor area.

Giovanni Construction Landscaping Direct, Perth is the One Stop Shop for all your landscaping needs. We are the premier choice for landscaping having completed many commercial and residential paving projects around Perth.


If you enjoyed this article, please share it!