Details

Category: Services
Published: Friday, 20 January 2012 09:42
Written by Vicki Sly
The suburb of Claremont is located about 9 km west of the centre of Perth and at its heart lies "the Quarter" – an area where people can shop, eat, work, socialise and live without having to get into a car and go anywhere. It's like a village within a town within a city!
Its official address is 9 Bayview Terrace but the large block is bordered by the Terrace, St Quentin Avenue, Gugeri Street and Bovell Lane.
The idea behind the Claremont Quarter began 15 years ago but it was only in February last year that the final stage was officially opened.
If you can shop till you drop or just love to browse through the windows, with over 450 Australian and international brands on show, there is definitely something for you to look at!
Sticking to that figure, the residential and retail development cost $450 million to build so think glam but with a community feel.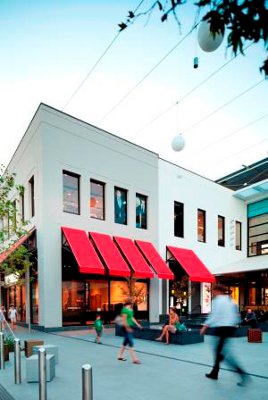 Photo Credit: Adrian Lambert, Acorn Photography


The Quarter touts itself as urban and family-friendly and has a mix of café, restaurants and food stores; lifestyle and home ware stores, and some of the most up-market fashion shops you will find in Western Australia, including those for kids.
You will find everything from chemists and optometrists for your health; phone and electrical stores for all things technical; clothes and shoes for your fashions needs; and food and drinks for refuelling along the way.
Some of the big-name fashions brands at the Quarter include: Gorman, Carla Zampatti, French Connection, Sambag, Alannah Hill, Witchery, Country Road and Metalicus. For gifts, lifestyle and home ware there is: David Jones, Karma, Carrol Boyes, Wheel and Barrow and Kikki k.
Then there are all the fresh food and produce stores including Koko Black for chocolate lovers looking for something different to Jack's Wholefood and Groceries for those who like to behave.
Other food and drink options on offer include: sushi, juice, coffee, burgers, salad, seafood, Asian fusion and modern Mediterranean, just for starters.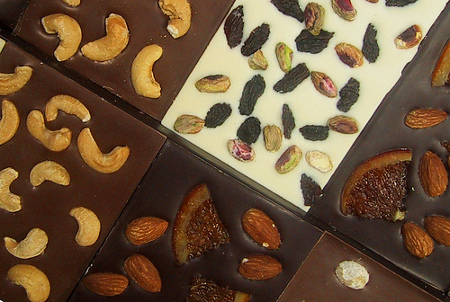 Koko Black Chocolate
Photo Credit: Flickr/The Shopping Sherpa



Centre Trading Hours
The main part of the centre is open 9.00am to 5.30pm weekdays with extended hours on Thursday night until 9.00pm. It is also open on Saturday from 9.00am to 5.00pm. It is closed on Sundays.
Claremont Quarter Market Trading Hours
This part of the Quarter is open every day of the week from 7.00am till 10.00pm.
How to get to Claremont Quarter
Train: The Claremont Train Station is at the intersection of Gugeri Street and Bayview Terrace. If you are travelling from either Perth or Fremantle, get on the Fremantle line and dismount at Claremont Train Station. It is only a five minute walk from here.
Bus: Bus routes 98 and 99 (circle route) arrive at Gugeri Street, every 15 minutes. The circle route connects passengers to train stations and the Claremont Quarter.
Car: Head west from the city centre towards the coast. The easiest route is Stirling Highway, which is also a great scenic drive along the river and past the University of Western Australia. Claremont Quarter has 1200 car parking spaces and the first three hours are free. The entrance to the car park is on Gugeri Street.

See our Related Articles section below for more articles.