Details

Category: Specialty Food and Drinks
Published: Wednesday, 30 May 2012 11:36
Written by Emily Cordz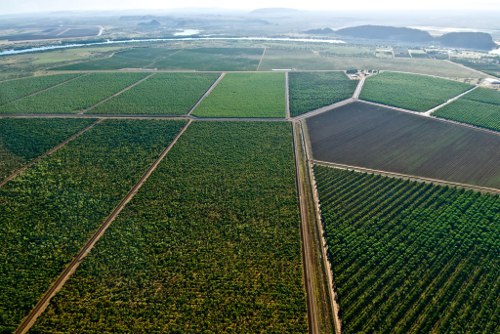 Kununurra
Photo Credit: Flickr/Pete Hill



Are you wanting to buy local and searching for locally sourced products in Perth?
Many people are becoming more conscientious about how their food was grown or raised, but another, arguably more important, factor to consider is where the food comes from. Locally sourced food is superior in terms of nutrition, supports your community and is significantly better for the environment.
Locally produced food provides you more nutritional bang for your buck, especially in terms of produce, which begins to lose nutrients a few days after harvesting and continues to do so until they become little more than nutritionally void items on a shelf. Leafy vegetables, such as spinach or kale, have been shown to lose 50% to 89% of its vitamin C in the 24 to 48 hours following harvest. Combine that with the fact that produce being shipped long distances are picked before their peak nutritional period to avoid damage and spoiling en route and you can see what a significant nutritional difference there is between locally sourced foods.
By purchasing food that is locally sourced you will be supporting your community. Not only will you be supporting the economic health of that supplier, but also a multitude of other local enterprises by keeping more money circulating within the community rather than it leaking out to other areas. Plus, you can get to know your supplier better, which leads to better customer service and increased offerings of things you want to consume, not what people think you should want.

Did you know that around 35% of Australia's footprint is generated by growing and transporting food? Transporting food thousands of miles takes significant amounts of energy in terms of oil, petrol, refrigeration and packaging; all of which creates excessive greenhouse gases. While only 10% of fresh produce is imported into Australia, it's a big country, so the environmental impact between buying Western Australian goods versus goods from Queensland is significant.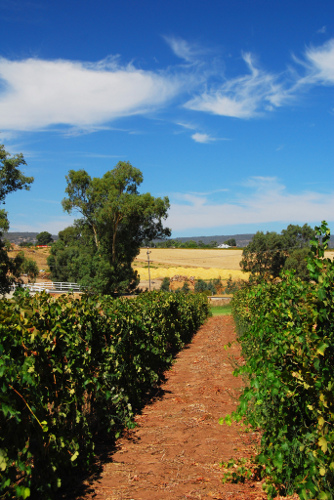 Swan Valley
Photo Credit: Flickr/Robert Young

Maybe you find yourself thinking, "Okay, that all makes sense and sounds great, but isn't finding locally sourced food too time consuming?" I can't deny that it initially takes a bit more effort on your part to buy local, which can involve reading labels to shopping at specific store. However, I've compiled a list of some of the places around Perth where you can find locally sourced products to help you get started. You can also check out the Buy West Eat Best website to find retailers and restaurants that sell or use locally sourced products as well as what brands are local.
Your local farmers market: I know this one seems obvious, but it is good to mention that one of the best ways to ensure your food is locally sourced is to get it direct from the source at a farmers market.
Mondo Di Carne: This locally owned butcher in Inglewood tries to sources what they can from local producers and even has a decent selection of organic and local products.
The Herdsman: They used to have a small operation on the William Street that I used to walk by (and often in to pick up lunch) on my way to work in the CBD. Sadly, they had to close that location, but you can still find them in Churchlands and they are well worth the trip.
Fresh Provisions: You can them in Mount Lawley, Claremont and Bicton. The Mount Lawley location opened in 1989 and since then they have continued to support local Western Australian growers while providing shoppers quality products.
North Perth Growers Market: They offer a good selection of fresh produce and products, many of which are locally grown and delivered regularly. You can find them on Alma St across from Coles.
The Organic Collective Earth Foods: Located in Hamilton Hill, this store has been offering locally produced, sustainable and organic goods for the last 10 years.
These are just some of the locations that offer a large selection of locally sourced products. One of the best ways to get a store near you to offer more local products is to ask for them and make a point of buying the local goods you can. New suppliers are always popping up and current store expand their offerings according to demand.

If you know of a store I've missed, feel free to add it in the comments section below.

For more Related Articles, please scroll to the bottom of this page.