Details

Category: Specialty Food and Drinks
Published: Wednesday, 17 October 2012 11:36
Written by Emily Cordz

If you've decided you want to support more organic products, you're in luck. Perth has many places to find great quality organic shops and products as well as a growing number of organic cafes. Mainstream markets and restaurants are also expanding their selection of organic offerings, making it easier than ever to go organic.
Differentiating between all the different types of what is often called conscious consumerism (local, organic, fair-trade, etc) can be very confusing. Which is better depends on who you ask and what are your concerns about your food. If you want to support local farms and producers, minimize the distance your food travels and eat what's in season, then you'll want to focus on buying local. If you're concerned about international producers getting fair compensation for their labour and products, then fair trade is what you want to look for. And if you are concerned about chemicals/pesticides used in production and genetic modifications to plants and animals, then you'll want to focus on buying organic goods. Sometimes products have overlapping distinctions, like fair trade organic produce, which spares you the need to prioritize your concerns.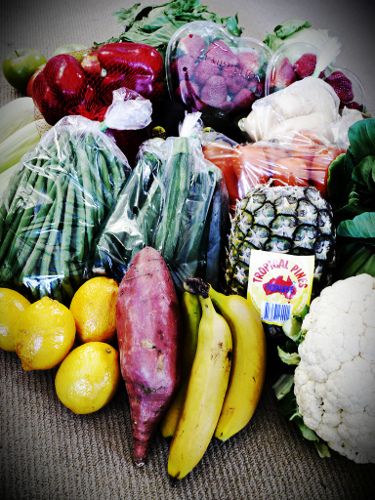 Todays haul from the Forestville Organic markets, yum!
Photo Credit: Flickr/Nico Nelson
When shopping for organic products, be sure to choose something that says "Certified Organic" as there currently isn't any official guidelines limiting what may be called organic in Australia. There are seven organic certification agencies approved by the Australian Quarantine and Inspection Service who control the certification of organic exports. They are AUS-QUAL Limited, Australian Certified Organic, Bio-Dynamic Research Institute (DEMETER), NASAA Certified Organic, Organic Food Chain, Safe Food Productions Queensland, and Tasmanian Organic-dynamic Producers. Look for these names, initials or logos on products to indicate their compliance with strict organic standards.
Three of these seven organizations (Australian Certified Organic, Organic Food Chain and NASAA Certified Organic) have specific strict 95/5 guidelines for organically certified cosmetics, which requires 95% mass of the ingredients, excluding salt and water, to be organic and the remaining 5% to be minerals or special ingredients that may not be organic, but still meet a strict organic cosmetic standard. So if you want to extend your organic shopping efforts to your make up as well, look for products with a seal of approval from one of those three agencies.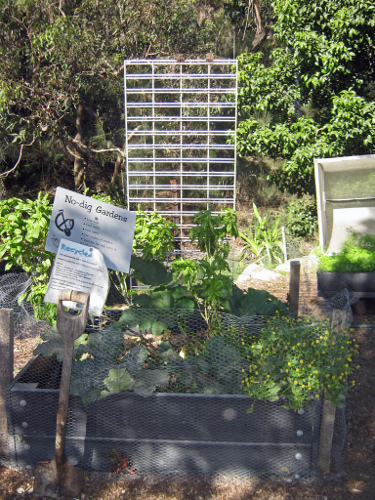 Organic Gardening Workshop
Photo Credit: Flickr/Mosman Council



Below is a list of some of the organic food shops in Perth where you can go to buy or eat organic. This list focuses mainly on those who offer almost exclusively organic products, but many cafes and stores are incorporating more organic products into their offerings every day.
Mt Lawley Wholefoods – Mount Lawley:
This organic shop and café is a great place to grab a bite to eat and stock up on food for at home. They also offer delivery service.
Marco's Organic Pizza – Joondanna:
A fresh, hot pizza is delicious and when you know the ingredients are organic, they seem to taste even better. Marco's is available for delivery or take away.
Buona Vita – Doubleview:
If Marco's is too far, head to Buona Vita your organic pizza fix. They are take away only.
Perth City Farm – East Perth:
The café and market are both great places to partake in some great local, organic fare and get in some people watching at the same time.
Loafers Organic: Delicious artisan organic breads.
You can find them sold at these locations: City Farm Café, Farmer Jacks Subiaco, Fresh Provisions (Mount Lawley and Bicton), Natures Harvest, Piccos Kitchen, Swanbourne Market and The Wine Store.
Mondo Di Carne (Mondo's) – Inglewood:
A good butcher is a treasure and Mondo is just that. They have been providing a selection of high quality, certified organic meats since 1997.
Mr. Organic in the E Shed Markets – Fremantle:
Perth's first organic grocer. They've been selling fresh, flavourful produce in the Perth area since 1976.
Alive Organics – Morley:
You can stock up your kitchen full of organic goodness, recharge with a fresh made juice or smoothie from their Juice and Smoothie Bar, and/or take a workshop about a variety of topics at this Morley shop.
Organic Valley WA – East Cannington:
This organic wholesaler is open to the public on Thursdays, Fridays and Saturday mornings. Swing by to take advantage of the excellent selection and quality.
Organic on Charles – North Perth:
Conveniently located along Charles St in North Perth, Organic on Charles is a great place to go stock up on organic produce and other organic goods.
Organic n Green – Home delivery service:
If you're short on time, you might want to go with one of the many organic grocery delivery services in the area. With Organic n Green, you aren't tied to a specific box size, you can select what you want or choose a mixed box. And there is so commitment required, just order what you need, when you need it.
Mimsbrook Biodynamic CSA:
Home delivery and Shop in Darling Downs.
If you don't want the hassle of remembering to order the basics, then Mimsbrook Biodymanic CSA might be more what you want. You will get a regularly delivered box of assorted seasonal, fresh, organic produce and if you want to round out your delivery you can specially selecting extras, like organic meat, to add to your box.

Supporting organic products in Perth is easy to do in your dining and shopping as there are a multitude of shops (with more every day) offering organic selections. Where is your favourite café or organic food shop in Perth?

For more Related Articles, please scroll to the bottom of this page.
If you enjoyed this article, please share it!