Details

Category: Sports & Recreation
Published: Friday, 20 April 2012 09:58
Written by Mariam Aunes

So finally you have taken the call- chosen Perth to be your next fishing destination. Good decision. But let me tell you at the very onset that if indeed you are coming down here, the warmer months from April to March is good fishing time, not that Perth will disappoint you any other time of the year. The weather is just perfect for early morning and twilight outing. The man made rock formations, beautiful white sandy beaches and the reef systems has given Perth some amazing fishing hot spots. Here are some fabulous spots where you would definitely want to wet your line.

The holiday towns of Madurah, Bunbury, Denmark, Albany, Busselton and Esperance are the ones to try for a variety of fish from estuary, rock, beaches and offshore locations. We would come back to these spots later and focus more on the Swan River.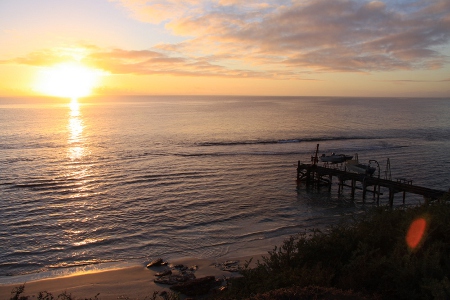 Photo Credit: Marinews

The estuary beaches, landings, jetties, channels and bridges provide splendid fishing opportunities throughout the year. If you are looking to catch some flounder and flathead, I would suggest Bicton, Point Walter and Freshwater Bay. For tailor and jewfish, try Devil's Elbow and Blackwall Reach. If winter black bream, tailor and jewfish are on your list, wet your line anywhere between Mosmans to Claremont Jetty. For more flathead, head out to the banks of Karrakatta and Peppermint Grove, whereas Crawley to the Narrows are undoubtedly best fishing spots for bream, catfish, tailor and jewfish. Canning Bridge to Riverton, Narrows Bridge to the Causeway look out for small jewfish, bream and catfish. If you are visiting in summer, prawns and blue swimmer crabs can be found in plenty.

Mandurah is a fantastic fishing location close to Perth if you are looking for some good quantities of jewfish, tailor and herring. Go on a boat fishing trip for flathead, whiting and bream. Wakiki Beach will be a pleasant surprise with all the whiting and silver bream. Go a little further till Shoalwater Bay and Peron Peninsula to fish for some tailor and herring.

The safe protected water has made Busselton one of the favorite spots of holiday makers. The place has also serves as a base for anglers willing to fish the nearby spots of Bunker Bay, Meelup, and Dunsborough, well known for garfish, whiting and herring.

If you are coming down here during the summer months, you can take home some good quantities of blue manna crabs. Is deep sea fishing your thing? Then do give it a shot for some lovely snapper and jewfish. Estuary fishing for catfish and whiting is also good enough.

Albany was once the site of whaling station, and now the base of game fishermen in quest of large tuna and giant white pointer sharks, is located on the waters of King George Sound. The Princess Royal Harbor offers superb fishing for flounder, flathead, whiting, herring, young salmon and catfish. Middleton Beach, Cheyne Beach are very popular among fishermen. The bays and inlets are ideal for tailor, bream, jewfish and snapper.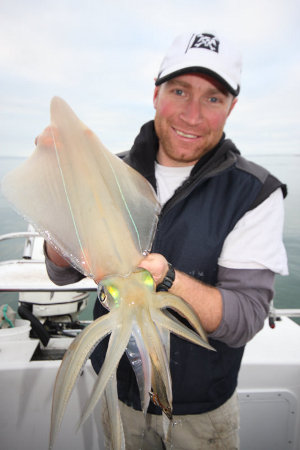 Photo Credit: Marinews


Rick fishermen really like Esperance, as the place never disappoints them with the variety of fish like trevally, luderick, Samson fish, kingfish and herring. The boat anglers can look forward to sea kingfish, snapper, blue groper and sweetlip like beautiful fishes. The top fishing spots are Hopetown and Bremer Bay.

The list would not be complete if I do not mention Fremantle. What the land based anglers like the most here are the seawalls that extend on either side of the bay entrance. Winter welcomes you with species like bonito, herring, trevally, while herring, tarwhine etc. Leighton is famous for its Spanish mackerel, Cottesloe is a must for herring and tailor, and City Beach is a favorite for jewfish, tailor, herring, and tarwhine. Some of the best fishing spots in here are Triggs Island, Scarborough Beach, Sorrento and Swanbourne Drain.

One thing is for sure, this part of Western Australia is a fabulous fishing destination if you are looking forward to some quality fishing. The largest black bream awaits you at Walpole and Nornalup. Canal rocks, Margaret Wyadup etc are some legendary fishing locations that one would not like to miss at any cost.

We hope to see you soon; even the fish are waiting. Tight Lines!

Mariam Aunes is a young outdoor enthusiast from Down Under Australia. She is into fishing- big time! When she is not working,you would find her beside a lake, or on a boat with a pole in her hand. Apart from that, she is also is an accomplished author of several outdoor articles with a bias towards boating and fishing in Australia.