Details

Category: Sports & Recreation
Published: Wednesday, 08 June 2016 15:36
Written by admin2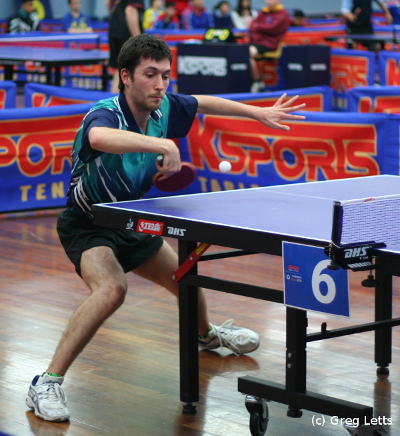 Anyone for a game of table tennis in Perth?
We've all at one stage or another played a game of ping pong in our garage, and competed with our family and friends. If you are interested to play table tennis in a social setting, then come and have a hit at the Perth Table Tennis Club.
The new Perth Table Tennis Club will open its door this Tuesday 14 June and all in Perth are welcome to come and enjoy a game or two of table tennis.
The Club will be open 5 days a week and caters to all ages and standards, from beginners through to more advanced players. Table tennis is a sport that can be played by all ages – from kids through to senior citizens.
If you are a beginner and you don't have any table tennis equipment, don't sweat – they can loan you a bat to get you going.
Coaching clinics will be held on the weekends on Saturday from 4pm to 6pm and on Sundays from 3pm to 5pm. The coaching clinics will be conducted by Greg Letts - a Level 1 Coach, previous WA Table Tennis Association State coach, and multiple times State representative at Australian Open Championships and Australian Veteran competitions.
A few interesting facts about table tennis:
The name Ping pong was first invented at the end of the 1800's by the English firm J. Jaques and Son.
It is thought that Victorians in England invented table tennis in the 1880s as a genteel, after-dinner alternative to lawn tennis.
It lays claims to having the most participants of any sport in the world.
The sport was introduced at the Olympics in 1988.
The size of the ping pong ball changed in size in 2000 from 38mm to 40mm.
These days games are played up to 11 points instead of 21.
It is a fast paced sport with the ball travelling at over 150 kms per hour!


To get your fix of table tennis, the Perth Table Tennis Club is conveniently located in the suburb of Yokine, 7 kms from the Perth CBD.
Club Details
Club: Perth Table Tennis Club
Location: Maccabi Gym, 61 Woodrow Avenue, Yokine
Opening hours:
Tuesday 6pm - 10pm
Thursday 6pm - 10pm
Friday 6pm - 10pm
Saturday Session 1: 1pm – 5pm; Session 2: 5pm - 9pm
Sunday Session 1: 11am – 3pm; Session 2: 5pm - 9pm


For further information, please check out the Perth Table Tennis Club website or visit their Facebook page to keep posted on club news.


If you enjoyed this article, please share it!
To get the latest news about what is happening around Perth, follow us at @PerthWalkabout