Details

Category: Sports & Recreation
Last Updated: Friday, 15 April 2011 09:45
Published: Saturday, 12 February 2011 16:40
Written by Lee-Ann Khoh
Sport has long been considered a part of Australian culture. Western Australians often take great pride in supporting their favourite teams, as well as celebrating the achievements of their fellow Aussies and West Aussies on the national and international stage. Many also enjoy playing sports on either a casual or competitive basis.

Popular Sports in WA

Australian Rules football is the most popular football code in Western Australia, with local AFL teams the Fremantle Dockers and West Coast Eagles regularly attracting near-capacity crowds to Subiaco Oval. The state-based WAFL competition is also a good competition and an important pathway to the AFL for many young players. In winter, thousands of West Aussies play footy at amateur and junior levels.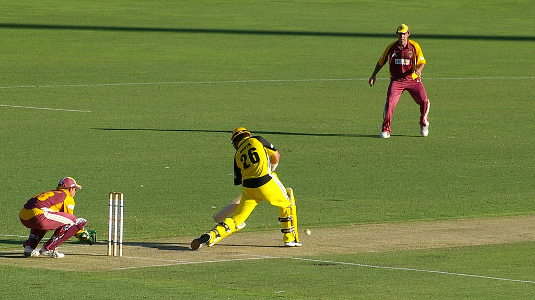 Qld vs WA
Photo Credit: Flickr/Rae Allen


Cricket is extremely popular in Western Australia, too. Thousands flock to the WACA Ground whenever the Australian team plays in Perth. Fans also get behind the Western Warriors, with the exciting, festival-like atmosphere of Twenty20 matches proving particularly attractive in the domestic competition. During the summer, you'll also find plenty of cricketers of different levels representing their local clubs.

Officially known as football but still more commonly called soccer, association football in Australia may not be as glitzy as the high-profile European leagues, but it is becoming the code of choice for many young athletes. At the professional level, we have Perth Glory representing Western Australia in the A-League, Australia's national soccer competition.

Basketball was at the height of its popularity in the 90s. Unfortunately, local interest in basketball as a spectator sport has since waned. Nevertheless, it is one of the most popular sports at junior level in WA and the Perth Wildcats remain one of the most successful clubs in the history of the National Basketball League (NBL).

In terms of participation numbers, netball is the most popular female sport in WA. Representing Perth in the trans-Tasman netball league (aka the ANZ Championship) – Australasia's premier netball competition – is the West Coast Fever (formerly known as the Perth Orioles).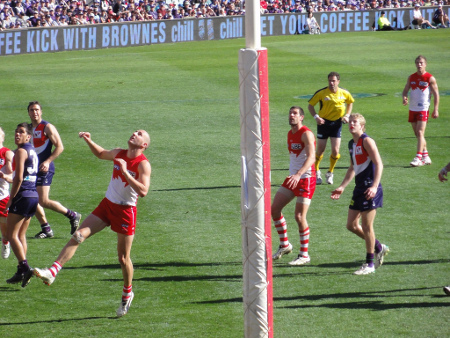 Fremantle Dockers vs Sydney Swans
Photo Credit: Flickr/Michael Spencer


While Aussie Rules has been the dominant football code in WA, passionate rugby union fans also thrive in significant numbers, with almost 26,000 fans supporting a RugbyWA bid for a Super 14 franchise in Western Australia. The result was the Western Force, which has competed in the Super Rugby competition since 2006.

Other notable sports in WA include hockey, tennis, racing, and various water sports such as swimming and water polo.

What do you think of the current sporting landscape in WA? Do you have a favourite sport? Add your comment below.

Other Perth Walkabout Articles

Perth Cricket - Cricket Culture in the West

Cool Down, Warm Up or Work Out at Perth's Aquatic Centres

Surf Lifesavers are not just Bronzed Bods in Budgie Smugglers