Details

Category: Transport
Published: Sunday, 13 July 2014 09:40
Written by admin2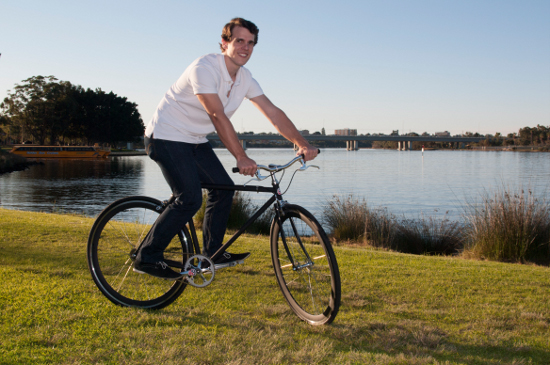 Alex Carpenter
Photo Credit: Atma Cycles


Are you looking to buy a bike in Perth?

With traffic congestion on the rise in our fast growing city of Perth, commuting to work by bike, or enjoying a scenic ride along the foreshore and scenic routes, could become a regular activity to enjoy. Buying your next bike through Atma Cycles will help you get out and about to explore Perth and at the same time help someone in need.

Atma Cycles – Buy a Bike, Gift a Future, stands for Consumer Powered Change, and for every bicycle sold, one is given to a schoolgirl in India, to enable her to get an education and pull her whole family out of the poverty cycle.
The social enterprise is the brainchild of Perth entrepreneur Alex Carpenter who was inspired to create Atma Cycles after coming across the initiative developed by Blake Mycoskie, founder of TOMS Shoes.
When Alex learnt that over half of all schoolgirls in India do not complete their education due to their inability to travel the required distance on a daily basis he thought that this problem could be overcome with bicycles.
The effectiveness of this method has already been proven by the University of Arizona in conjunction with the International Growth Centre (IGC); Department of Education. In the report "Cycling to School: Increasing Secondary School Enrolment for Girls in India, 2013" it was shown that giving bicycles to schoolgirls increased attendance by 30%.
This is a substantial movement towards alleviating poverty because:

"Investment in girls' education may well be the highest-return investment available in the developing world."
- Lawrence H. Summers, Former Undersecretary for International Affairs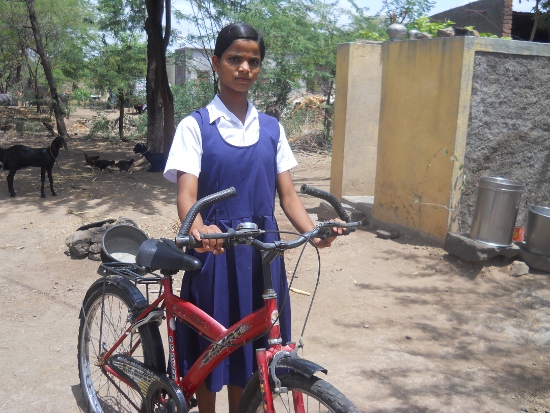 Photo Credit: Atma Cycles


Atma Cycles has partnered with an Indian not for profit, Mann Deshi Foundation to ensure that the bicycles reach the girls who are most in need. The first step in the giving process is taken by the principal of the schools; they identify the girls who are having difficulty getting to school consistently and on-time. The School then contacts the Mann Deshi Foundation who then meets with the girl and her family to identify the issue. If it is decided that a bicycle would help the girls attendance then one is given with the support and backing of the family and local community.
This program led by the Mann Deshi Foundation has already been running for 5 years in the Satara District of Maharashtra, India and has given over 7,400 bicycles to schoolgirls so far. Atma Cycles role is to boost this program and give it the resources it needs to spread to other areas.
Atma Cycles will be rolling out sales of its first model which will be a fixed wheel single speed made from 520 Cromoly Steel.
Our first bicycle will be a Fixed Wheel/Single Speed made from 520 Cromoly Steel.
You can support the launch of Atma Cycles at http://startsomegood.com/atmacycles
If you enjoyed this article, please share it!