Details

Category: Travel in WA
Published: Friday, 22 June 2012 10:14
Written by Bob Figg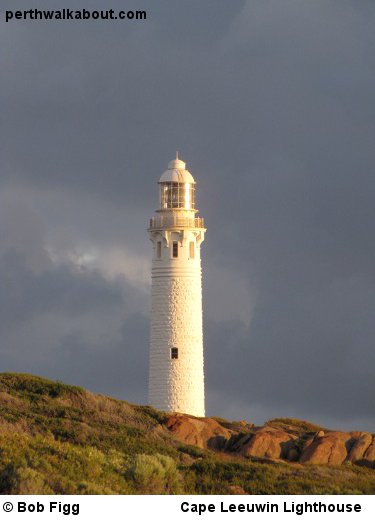 Previously in the shadow Margaret River 60 kilometres to the north, the once almost ignored sleepy hollow of Augusta is starting to shape up as the next hot spot on Western Australia's long list of top coastal destinations.
For a start it is one of those rare spots in the WA where you can see the sun rise over the ocean. It is also one of the even less common places where you can have your photo taken across a line that bisects two oceans.
With access to the Blackwood River on one hand and the Indian and Southern oceans on the other, those into fishing or boating can take their pick. During the whale watching season (June to September) Southern Right and Humpback Whales come into Flinders Bay, so close you feel you could reach out and touch them.
Beach bums can stay local or head off to nearby Hamelin Bay and those with a taste for the good life are a half an hour drive from the wineries and foodie paradises that the Margaret River region is so renowned for.

One must see is the fantastic Cape Leeuwin Lighthouse. The tours are cheap and fascinating. For non-engineers the process of carving out limestone blocks to an exact size and shape, then shifting them several kilometres on bullock carts before dropping them into place will be an eye-opener in itself.
If stories of that effort don't move you, then the eye-popping value of the lighthouse bulbs almost certainly will. If all else fails quietly contemplate the life lived by the first settlers and lighthouse keepers who kept sailors safe a hundred years ago.
Leave time to pop down to see the calcified Waterwheel set up and take in a stunning sunset. For a quirky (in WA at least) experience, head to the town lookout to watch a mesmerising sunrise over the estuary and ocean.
Prefer your sightseeing underground? The truly stunning Jewel Cave is 15 minutes, but a whole world, away. Book on one of the guided tours and be amazed by a subterranean world that was only explored in relatively recent times – 1952.
Some of the magical effects created by nature have to be seen to be believed. For me though one of the touching sights was the skeleton of a kangaroo that many, many years ago fell through into a dark cavern where there was no food and met a lonely end.
It also offers an interesting insight into the effects of climate change, with what even 20 years ago were water filled underground pools now having dried up as the water level drops.
The new John Forrest Highway has cut the travelling times down to south west from Perth by an hour, bringing places like Augusta within a four drive, so a weekend or at a push an overnight stay will give you a chance to get a brief taste of a fascinating area before it becomes too commercial.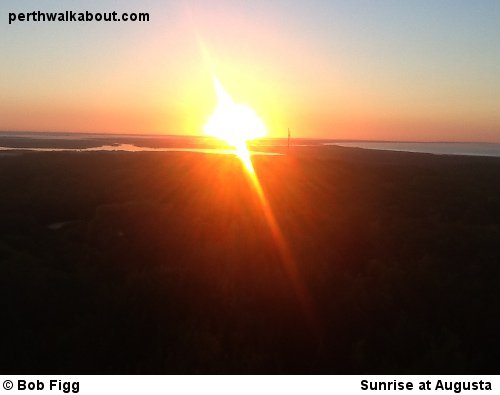 Bob Figg has lived in WA for 25 years. He still loves finding new places in this amazing state - or finding out new things about old places. He has sons who love camping and a wife who loves luxury. Bob has written on local and international travel for a range of publications.
For More Related Articles, please scroll to the bottom of this article.