Details

Category: Travel in WA
Published: Wednesday, 14 March 2012 12:16
Written by Becky Jean

In my world, and that of many women, a getaway is made even better when it is strictly ladies only.
Something about getting together with your best girlfriends and talking make-up and shopping without that male 'roll of the eyes' really is a treat.
What you are about to read is based on my experience in Bunker Bay, Dunsborough. Not to say that this couldn't be done the other way around in a good old fashioned guy's weekend, it very well could. You would probably just want to swap the spa treatments with a few drinks at one of the local pubs.
Of course if you're a male keen on a spa treatment, I am merely the giver of information and will not judge you on this. Males need pampering too.
So let's get started.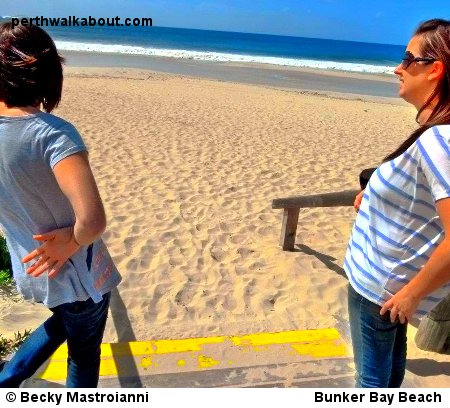 Accommodation in Bunker Bay

There are plenty of beautiful places in Dunsborough to rest your weary head after a full day of shopping, cocktails and tanning. (Yes, cocktails in the day, don't judge me). However the girls and I decided the best place to nestle would be the very talked about Quay West Resort Bunker Bay.
Bunker Bay itself is in short, beautiful. Located within the Margaret River Wine Region (perfect), you're just minutes away from the best of everything. The beach water is crystal clear which makes for a perfect view from the many beach resorts lined up near it. It is here that you will find Quay West Resort Bunker Bay.
Talk about serious luxury. After checking in, we were driven in a golf cart to our room. The girls and I found this particularly amusing as the cart struggled up a few of the little hills. We firmly believe our heavy luggage was the cause of this struggle.
Now to the room. Do you know how you step in to your room or holiday house, or wherever it is you will be staying, and immediately feel a little sad that at some point, you will have to leave? This is what happened to me. Our stunning two bedroom villa was fully equipped with a kitchenette, bathrobes, hair dryers to settle that frizzed out 'Down South hair' that I always manage to parade, and luxury amenities. The perfect retreat for guys, girls, or couples.
Quay West Resort Bunker Bay also has one bedroom and studio villas available.
If you can tear yourself away from the luxury of your abode, there's a bar and restaurant at the resort. The cocktail menu at the bar is unreal, so it's a great idea to get each person to buy a different one so that you can have a taste of all of them.
Quay West Resort Bunker Bay: Bunker Bay Rd, Bunker Bay, Naturaliste. Phone: (08) 9756 9100
Pampering at Mii Spa

When I'm down South, I have to mix all those wine tours and beach days with a pamper session of some sort, you know, just to make sure I'm totally one hundred percent relaxed.
Whilst staying at Bunker Bay Resort, the girls and I booked in for an hour of pampering at the Award Winning 'Mii Spa'.
Never in my life have I had pampering like this, and highly recommend Mii Spa. Prices for what you get are very reasonable, and can be viewed here.
Bookings are essential
Phone: (08) 9756 9160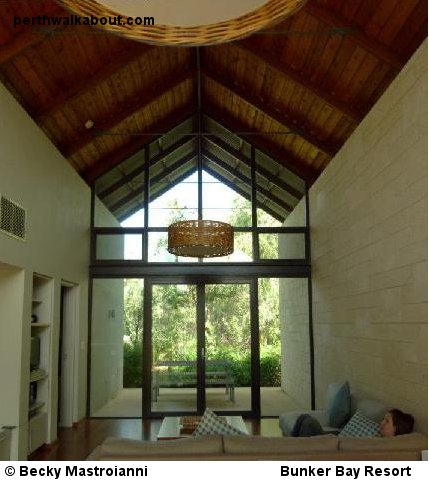 Eats in Dunsborough

Apart from the ever popular Dunsborough Bakery, there are many other places around town you can treat yourself to a delicious feast. One which we enjoyed so much, we ate dinner there a couple of nights was Malt Bar.
The pizza's are out of this world, and great to share, but make sure you order plenty because you will never scoff anything down quicker in your life. It's that good.
Malt Bar: 26 Dunn Bay Road, Dunsborough WA 6281 Phone: (08) 9759 1720
Drink Up

There's no way you can go South without unwinding with a drink in your hand. There are plenty of great little bars and wineries to haunt while you're there, but one that stood out to me as a little piece of little bar heaven was The Cape Wine Bar.
Snuggled up at 239 Naturaliste Terrace in Dunsborough, this delightful little place has a great atmosphere, killer menu and superb wine list. Open until midnight Friday and Saturday, it's the perfect venue to see out the evening, in to another great day.
And your days are sure to be filled with plenty to see and do. The beaches are some of the most amazing you will walk on, wineries are at every turn, and there's an abundance of quaint little café's and coffee shops. By far the perfect combination of things to result in the perfect W.A getaway.
Definitely check out Bunker Bay, Dunsborough in this lifetime. The only downfall being, you'll never want to come home.

For more Related Articles, please scroll to the bottom of this article.