Details

Category: Travel in WA
Published: Friday, 31 August 2012 12:43
Written by Bob Figg

There are quite possibly more sublime free experiences than lying back on a cool, clear evening and watching an outback sky transit from glorious sunset to a spectacular theatre of stars, but for the moment what it could be escapes me.
We ventured around six hours north-east of Perth to a station 50kms south of mining town Mt Magnet to find a camping spot. The drive itself is part of the experience. Don't hit the north western highway too early, instead wind your way through Toodyay and Dalwallinu.
Be aware that once you do hit the highway it is inevitable you will find yourself behind at least one slow moving truck with a massive load. Be extremely careful when overtaking. Being halfway alongside a four trailer road train is no place to realise you had underestimated how far away the Land Cruiser was that is heading towards you.

The further north you get the more wary you need to be of the locals – Kangaroos, sheep and goats all have a nasty habit of wandering onto the road.
Once you are there a number of stations offer camping options. In the one we chose the broad confines of the camping area offered a wide choice and by heading up there in the winter we had the place to ourselves. For non-campers there is some basic accommodation available but this is an experience best done with a tent or a swag.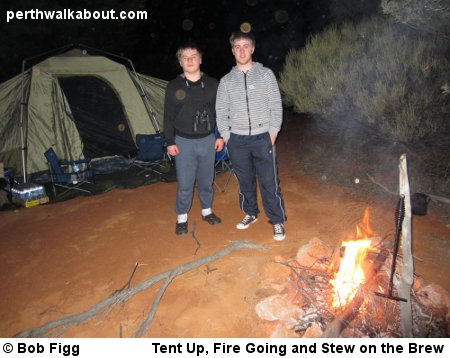 If there are any available then training teenagers to do the heavy lifting is a wise move and while the two youngsters were getting the tent up I was off searching for wood and getting the fire going. (Do remember to check if there will be firewood available or if you will need to take your own and check the fire bans which are in force in many parts of the State at various times of year).
With the tent up, fire going and camp stew cooking in the embers it is time to sit back and enjoy the show.
It begins as the sun sinks, and glorious orange and red glow descends over the ochre and green landscape, slowly retreating as the sun sinks.
The light show moves to the sky with violet turning to a darker blue.
This is when the first stars start to become visible, one by one as the darkness takes hold.
Before your very eyes the sky suddenly comes alive with light. What was once a stark blue sky marked only with wisps of high cloud is now a sparkling array. A basic star chart or book to take you through various planets and stars is a great addition to your trip, Be wary that your phone or ipad may well not work out in the bush so more sophisticated night sky apps might not be of much use.
For the more serious star watchers a telescope or really good binoculars are also a good idea.
It is perhaps best though to just accept nature's show. Lie back, sit down or just stand and allow your senses to be overwhelmed. Watch for shooting stars, marvel at the complex galaxies.
Nothing offers a sense of perspective and scale like a wide open sky, free of light pollution.
This is truly a remarkable experience. One everyone should have.
For short-term interstate or international visitors there are a number of companies that do tours which encapsulate a night under the stars.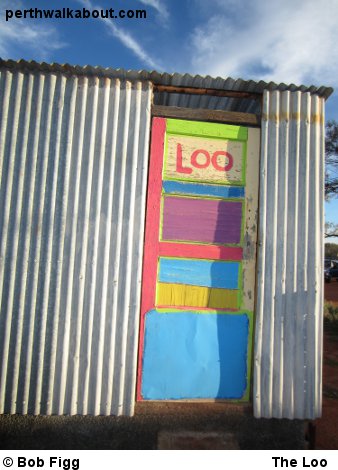 For locals wanting to get beyond the urban confines there are also some very cheap options. Look for stations that offer basic accommodation such as shearer's quarters. Better still get a basic camping set up together and make a habit of it.
Oh and don't forget the marshmallows and the toasting fork.

For more Related Articles, please scroll to the bottom of this page.

If you like this article, please share it!