Details

Category: Travel in WA
Published: Friday, 24 February 2012 12:25
Written by Kat Tate
Picture pristine beaches, secluded coves and quiet waterfront streets. Imagine lolling in shallow, glittering bays and cooling off with a refreshing locally-made ice cream. Located just three hours south of Perth, the small seaside town of Dunsborough, which overlooks Geographe Bay, offers the ultimate in year-round fun and relaxation.
I have fond memories of Dunsborough, having spent most of my school holidays at Green Acres Caravan Park with my family. My brother and I would cycle around the park in the sharp WA sun and meet up with the kids whose parents had befriended ours. We'd join in the friendly beach games and sand sprints; my brother often placed first. In the afternoon, we'd lead our gang down to the Dunsborough Bakery to tuck into a delicious lamington or fresh jam-filled doughnut. We never took off our swimsuits, as we would jump in and out of the warm, shallow waters until the sun set and we were called in for a barbecue dinner of sausages and salad.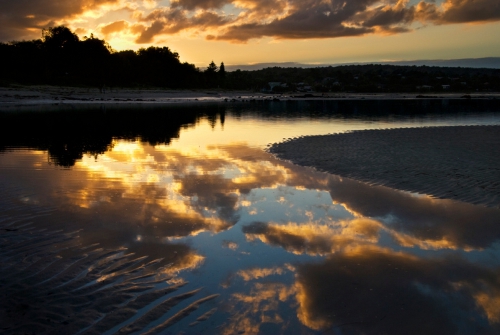 Dunsborough


While Dunsborough has boomed since then, with mega supermarkets and stylish resorts cropping up on its edges, it still retains its friendly laid-back vibe. Surfers, locals and tourists all stop by the famous Dunsborough Bakery, which has been serving up its acclaimed pies and pastries since 1941. Simmo's Ice Cream is another local icon and a major draw card for those staying in or passing through the town. The kids will love tucking into the tasty frozen treats, before exploring the adventure playground and peering in at Edward the Emu. You can also play a round of golf to work off those calories!
Staying in Dunsborough
There is an abundance of places to stay in Dunsborough. Caravan parks, camp sites, bed and breakfasts, holiday homes and luxury beachfront villas cater to a range of budgets. You'll find accommodation for a romantic retreat or a family break. Most accommodation is set on the beach, or off the main road. Just ensure you book early, as Dunsborough is a very popular holiday spot.
Get arty
Dunsborough boasts a vibrant arts and cultural scene. Eclectic markets, live music and quality art galleries add to the town's unique vibe. You could spend days wandering around the galleries and boutiques, or meandering through the markets, picking up unique gifts and quintessential West Australian wares.
Explore the south-west of WA

Dunsborough is the perfect base from which to explore the spectacular south-west coast. A short drive south will take you to the sparkling seaside surf town Yallingup. Be sure to spend time at Yallingup Cave (also known as Ngilgis Cave), which is open every day and offers self-paced tours. The quiet, cosy cave is filled with stalactites and stalagmites which fill the space with their twisted shapes.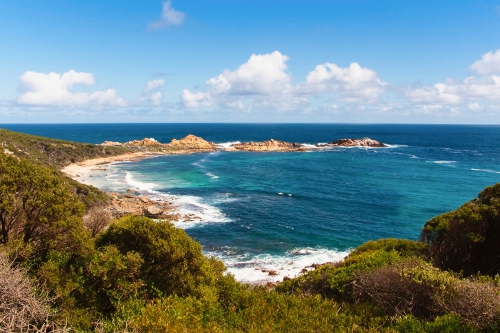 Yallingup


Hop back in the car and drive further south to Margaret River. The picturesque surfing town boasts an abundance of fine wineries, and both a chocolate and cheese factory. Stroll down the main street to check out the fashion boutiques, small surf stores and quaint cafes. You'll also find a feast of fine dining eateries, which pair gourmet grub with award-winning wines. Be sure to check out Surfers Point, which hosts the world-famous Margaret River Pro surfing competition.
There are many other coastal towns to explore as you venture further from Dunsborough. The stunning south-west region really is on your doorstep.
Relax and unwind
The beauty about Dunsborough is that you don't need to venture far. Even if you only spend a few days lapping up its natural beauty, abundant activities and locally-sourced produce, you'll feel like you've had a long, relaxing break in a truly special spot. It's one of my favourite WA destinations; I'm sure it will become one of yours too.

Scroll below for more destinations in the South West of WA to visit.