Details

Category: Travel in WA
Published: Thursday, 05 November 2015 10:24
Written by Bob Figg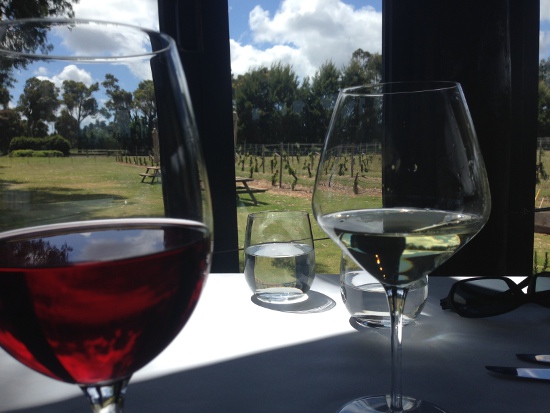 Margaret River
Photo Credit: Bob Figg


The wonderful Margaret River region is now just a three hour drive south of Perth offering a great midweek escape for city dwellers and an easy option for those heading in from other States. The big "problem" is that there is so much choice you can spend as much time deciding where to go as you can enjoying the local produce and scenery.
To make the most of your break think ahead and set a loose itinerary. To help with that, here's what we did to maximise our chill time and still have plenty of fun, food and wine.
Book your accommodation ahead and try for midweek break specials. Most places offer fantastic discounts for three or four night stays that don't hit the weekends. We opted for Forest Eco resort. A series of luxury chalets scattered through natural bush and complete with spa and an outdoor shower. The nearest neighbours are the kangaroos and possums. Order a breakfast and barbecue hamper online and they'll be waiting for you on arrival. You can also pre-book massage therapists for the day of your choice.
If you have the normal check-in time of 2pm head down early. We left Perth at 9am. You miss the ever more hectic peak hour traffic and still arrive at about noon. That gives you plenty of time for a lunch and some stocking up on the essentials of life; chocolate, cheese, wine and beer.
Forest Eco-resort is the other side of Cowaramup from Margaret River, so we did our intensive foraging around there. The Settlers Ridge organic wine shop near the butchers is great for something a little bit different.
Our second stop was the gorgeous Ollio Bellio. Stock up here with olive oils, dips, chutneys and jams. Take time out for lunch too – the pizzas are great and cheap to share.
Then it was cheese. The Margaret River Cheese factory now has two outlets quite close to each other. Both are excellent but there is a bit more choice at the larger one. Triple cream brie, smoked cheddar and vintage cheddar and of course some crackers – just for snacks, you understand.
On to the Chocolate Factory. If you're OCD you might give the tasting bowls a miss, (all the more for me) but do get some bars and a couple of the handmade truffles. Grab some of the cocoa or mousse mix for easy to carry gifts.
By now it would be about 2pm and off you go to check in, chill out and cook up the seafood barbecue pack.
On the second day we headed to the Venison Shop for great chorizo and smallgoods to go with the cheese for dinner. Then it was off to Vasse Felix for lunch and on route an unplanned but delicious stop when we saw a sign advertising Chocolate port (yes, I now, you're picking up a theme here).
Vasse Felix isn't a cheap lunch option but the wine was on special so these things balance out.
It was pre-booked massage time that afternoon – divine.
Perhaps the highlight of the trip came the following day at Knee Deep Winery. A $50 voucher was part of the midweek deal so we pushed the boat out and what an excellent decision it was. A really top class dining experience requires not just top class food but excellent service and Knee Deep delivered. Try the lamb ribs and leave enough room for at the very least a shared dessert.
If you have room and the designated driver doesn't mind, then a tasting tray at the Cheeky Monkey brewery is the perfect after lunch option. There are several brewery options nowadays if you are not a wine buff. Colonial is another good one and so is the Coweramup Brewing Company.
If you still have some gifts to grab then the Moon Shop at Coweramup has a lovely range of items ranging from spas to herbal remedies and even mini garden gnomes.
Then it's back for one last relax in the awesome chalet, just watching the stars from the spa or the outdoor shower.
The cruise back up to Perth can be done at your leisure and if you prefer you can see some more of the local sites before heading home.
If you enjoyed this article, please share it!
For more insider local tips on what do in Perth and WA, follow us @PerthWalkabout