Details

Category: Arts & Culture
Published: Friday, 06 July 2018 07:45
Written by Nita Teoh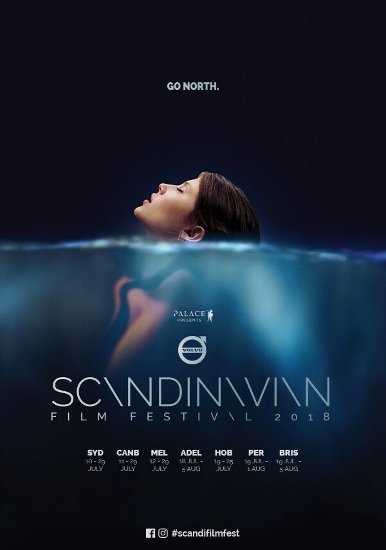 Just around the corner, a smorgasbord of films await with the Volvo Scandinavian Film Festival 2018 to open in Perth on the 19th July. The Festival will feature 21 films from across a range of countries in the Nordic region including Denmark, Finland, Iceland, Norway, and Sweden.
Our movie picks for the upcoming Scandinavian Film Festival are:
What Will People Say

Iram Haq's semiautobiographical film revolves the main character teenager Nisha (Maria Mozhdah) whose family live in Oslo, Norway. She balances two different areas of her life - enjoying the nightlife with her high school friends whilst at the same time being a dutiful daughter at home with her conservative family who originate from Pakistan. What Will People Think is an award-winning tale of the complexities of family life, community, and culture.
Thelma
Thelma is an enticing thriller about a young woman who discovers that she may have supernatural powers. Whilst studying at the university library one afternoon, she experiences a powerful seizure in the presence of her fellow student Anja who is there to help. Director Joachim Trier explores the attraction of a new romance, the powerful forces of attraction and the dangers of repression. Featuring stunning cinematography from Jakob Ihre, the film commands attention right from the heart-stopping opening sequence of its story line.
While We Live
Five-time Danish Academy Award (Robert Award) nominated drama "While We Live" follows the lives of four people in Northern Denmark and how their fates become intertwined after a tragic accident. Upon hearing the news that his surrogate father Peter is terminally ill, the main character Kristian returns to his home town of Gribskov after a long absence. Whilst there, he comes to learn that everyone still blames him for a devastating accident that occurred in the past. Inspired by true events, Danish filmmaker Mehdi Avaz narrates a remarkable story about family, loss and love.
The Saint Bernard Syndicate
One man's slobbering hound is another man's exciting business opportunity in The Saint Bernard Syndicate as two entrepreneurs set out on an exciting adventure to build a breeding centre for Saint Bernard dogs in the new economic frontier of China. In pursuing their goal to become wealthy, the two Dane business men encounter disaster along the way. It's a comedy that will tickle your funny bone and bring a smile to your face.
Border
Border is based on a short story by author of Let the Right One In - John Ajvide Lindqvist. Direct from the 2018 Cannes Film Festival and winner of Un Certain Regard, Tina (award-winning Swedish stage and screen veteran Eva Melander) is a Customs Officer who has the unique ability to sniff out various sorts of contraband even if they don't necessarily give off a scent. When Vore (Finnish actor Eero Milonoff) passes through customs, Tina smells something that is just a little bit "off" about him. From this encounter, a new friendship blossoms into romance, as she becomes enlightened about aspects of herself that she wasn't aware of till now.
The Real Estate
Upon her father's death, 68 year old Nojet returns home to Stockholm and becomes the owner of an apartment building through her inheritance. When she discovers that the apartments on the 7th floor are all under illegal black market contracts, she questions the building manager Chris about it, who also happens to be her nephew. Amidst a tough housing market, Chris asks his Aunty to show some empathy for the tenants. Not knowing what to do, Nojet brings the family lawyer into the picture as she is faced with the decision to either quickly turn around the fate of the building or sell it. The Real Estate has been nominated for the Golden Bear – Best film, Berlin International Film Festival 2018.
The Scandinavian Film Festival 2018 will be on from 19th July to 1 August at Cinema Paradiso in Northbridge.

#ScandiFilmFest

Event Details
Event: 2018 Scandinavian Film Festival
Date: 19 July to 1 August 2018
Venue: Cinema Paradiso, Luna Cinemas

More Info: For festival program details and to purchase tickets online, visit the Scandinavian Film Festival website.

If you enjoyed this article, please share it!
To find out about the hottest events around Perth, follow us at @PerthWalkabout