Details

Category: Essentials
Published: Wednesday, 18 April 2012 11:35
Written by Michael Dolen

This is the second installment of a two part series about credit cards in relation to your Perth vacation. In this post, Michael will be talking about the best strategies for using your credit card rewards and benefits.

In the last installment I discussed the basics about card acceptance in Perth and the possible fees which may arise (helpful to know for anyone visiting from another country). Now, let's talk about how you can get the most from your travel rewards and benefits.

Tip #1: Combining credit card mileage offers

A relatively easy way to cushion the cost of your trip is by signing up for a card offer that gives you bonus miles or cash back.

In the US (where I live) at any given time you can find airline credit card promotions that give you at least 25,000 frequent flyer miles. Obviously that won't be enough miles to pay for a flight from the US to Perth:





On United Airlines, a roundtrip flight from Los Angeles to Perth will run you 80,000 miles on the low end (excluding taxes/fees). Even though one credit card promotion won't give you that many miles, sometimes you may be able to combine two.

For example, the United Airlines Visa offers up to 40,000 bonus miles. That gets you half way there. And for the other half? Well, that's where you have to be creative.

Several credit card programs allow you to convert points to miles. With the Chase Sapphire Preferred Visa, you can convert your points on a 1:1 basis to the United Airlines frequent flyer program. Since the Sapphire comes with a bonus of up to 40,000 points, you can convert those and use them for the second half of your roundtrip flight. Alternately, you could use a general travel card like the Capital One Venture that allows you to redeem points towards any travel purchase (in other words, a card not restricted to a specific airline).

However it's important to point out there are downsides to these types of promotions. First of all, you need stellar credit to qualify. Secondly, if you don't pay off your cards in full then the interest will outweigh the savings. Lastly, it's not good for your credit score to frequently be opening and closing cards, so this strategy should be used with caution.

Tip #2: Using your card's insurance benefits

Most mid to high-end travel credit cards come packed with a wide array of insurance benefits. Here are a few examples:

Auto Rental Insurance: I only mention this so you're aware of it, however you probably won't need a rental car – since after all – the focus of your Perth trip is being centrally located where you can walk to everything! That being said, if you plan on venturing outside of Perth in a rental vehicle, most credit cards will offer free collision and theft coverage (so you won't have to buy it from the car rental agency).

Trip Cancellation/Interruption Insurance: This provides coverage if you have to cancel or delay your trip, due to yourself or an immediate family member being severely ill/injured before the trip – or – the death of a family member prevents you from travelling.

Purchase Protection: This is a benefit found on most American Express cards. It covers your eligible purchases if they're accidentally damaged or stolen within the first 90 days. So let's say you buy a new pair of sunglasses at a shop in Perth, only to sit on them and break them two days later! With this benefit, American Express might reimburse you for that.

Those are just three of the many insurance benefits which might be included on one or more of your credit cards. So check your benefit guides to see what you have and how these coverages might come in handy for your vacation.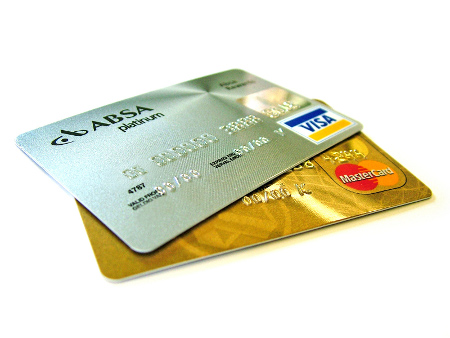 Credit Card Gold & Platinum
Photo Credit: sxc.hu/Lotus Head


Tip #3: Getting free travel upgrades

Last but certainly not lease, let's talk about upgrades. A number of credit cards will give you free upgrade at partner hotels, airlines, tour operators, and more.

For example, the American Express Platinum Card includes a benefit called Fine Hotels & Resorts. Just for being a cardholder, you will get free room upgrades, late checkouts, complimentary breakfast, and more at over 700 hotels around the world that are part of the program.

Because I'm currently not a Platinum cardholder, I can't login to access the AmEx database to see which hotels in Perth participate. But my guess would be that the Hyatt Regency (located at 99 Adelaide Terrace) probably is part of the program, since many of the Hyatt Hotels are included.

Of course, not everyone has a high-end card like the AmEx Platinum. But even if you have a no annual fee card, you should still check to see if it will qualify you for any discounts or special travel perks. Take the AmEx Blue Sky as an example… it's a no fee card, but it still gives you a breakfast at participating JW Marriott or Renaissance Hotels during a weekend stay.

Conclusion?

There are a number of different ways credit cards can save you money during your trip to Perth. That being said, if you want to reduce the costs of your hotel/lodging as much as possible, then using sites like Airbnb and Booking.com are still the best way to go.

The reason Mike knows so much about credit cards is because he blogs about them for a living! On his site CreditCardForum, you will see his latest reviews of the Capital One Venture, the United Airlines Visa, as well as over a hundred other travel credit cards. He always pays his cards in full and recommends you do the same, if you plan on using any. Otherwise the airline miles won't be worth it.

To read Part 1 of this article series, visit Planning your Perth Vacation - Using Credit Cards in Australia.

For those planning a trip to Perth, you can find more Related Articles by scrolling to the bottom of this page.