Details

Category: Events
Published: Friday, 25 January 2013 15:27
Written by Nita Teoh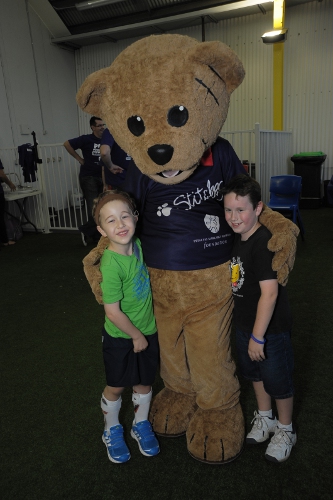 Speed networking will arrive in Perth at Rydges on Thursday, 31st January. Similar in concept to speed dating, speed networking is a great way to quickly introduce your business to a host of potential new clients and partners.
Dominique Pratt, TV presenter for Channel 7's lifestyle show, will be the guest MC to get us warmed up for the night's activities. Dominique promises a fun and sociable night of making new contacts, along with a possible surprise or two!
If you would like to meet new people and find out what others around town are doing, the event will be a great opportunity to make new connections for your business all while supporting a worthy cause - all proceeds go to the PMH Foundation.
So what exactly is speed networking?
The format of speed networking that will be used for the night is a round robin approach where participants meet each other randomly and speak one on one. Firstly, participants will be split into groups. The groups will then placed into two circles with one circle inside the other so that each person is facing another person opposite them. When the bell rings, you'll be able to ask that person a question, and then your partner will be able to ask you a question in return. When the bell rings a second time, the inside circle moves around to the next person, and the process starts again.
Paul Fox, Relationship Manager at Westpac Premium, and Organiser for the event has this to say about the upcoming event:

"It's organised chaos – fun, loud, energising and exhausting!"
We decided to get the heads up about the event from Dominique Pratt, TV presenter for Channel 7's lifestyle show and MC for the night at the upcoming PMH Speed Networking Event:
Q: What have you got in store for participants of the event?

A: "It's a great chance for people to expand their business network in a fun and sociable way! There will be a charity auction and all proceeds are going to the Princess Margaret Hospital Foundation, a cause very close to my heart."
Q: Are there any surprises about the night that you are able to reveal?

A: "You'll just have to come along and find out :)"
Q: For those thinking about coming to the event, what would you like to say?

"Personally I just think it's a great chance to meet other business owners and make connections. It's so important to network with others especially in Perth. You never know what you can get out of meeting others with similar interests plus we're making it fun!

I'm so happy to be involved in a great event like this. I used to work closely with children at PMH and have seen first hand what they go through, so the more the community can pitch in, the better."
All proceeds from the event will go towards the Princess Margaret Hospital Foundation.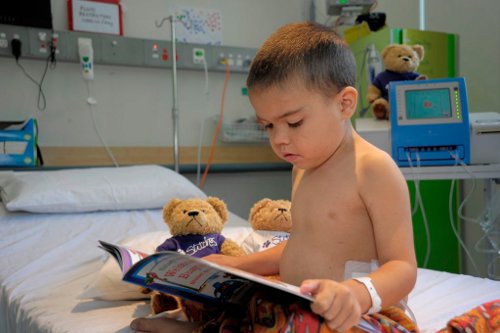 PMH Foundation is the principal fundraising body for Princess Margaret Hospital. They provide vital support to help make things that little bit better for the children cared for by PMH and their families. Thanks to the generosity of the Western Australian community, they are able to fund specialist staff, research, education and training, medical equipment and a range of complementary services designed to make a child's visit to PMH as comfortable as possible.
As part of the festivities for the night, a charity auction will also be held. So if you can help with any donations, please get in touch with the organisers of the event, at the contact details provided below.

If you've never been to a speed networking event, don't panic…you'll be given some tips for the night to get you in the groove.

Get connected at the PMH Speed Networking Event and at the same time support a good cause in the Princess Margaret Hospital Foundation.

Tickets are selling fast, so book your ticket while you can as numbers are limited.
More Details:
Date: Thursday, 31 January, 6pm

Event Information: PMH Speed Networking

Venue: Rydges Perth, 815 Hay Street, Perth (corner of King Street)

Cost: Tickets are $20 with a free drink included

For tickets: email This email address is being protected from spambots. You need JavaScript enabled to view it.
If you enjoyed this article, please share it!