Details

Published: Tuesday, 21 December 2021 09:40
Written by Nita Teoh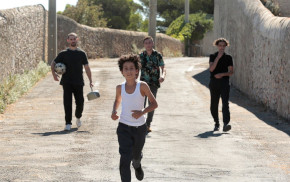 It was another pleasant evening under the UWA Somerville pines watching the French movie La Traviata.

La Traviata tells the beautiful and poignant story of young Nour  - a 13 year old boy who has the whole summer ahead of him.

Nour lives with 3 brothers and his Mum in a community housing project located in a coastal town in southern France.

On paper, one might expect a boy that age to have a carefree summer and to enjoy his youth but it is not to be.