Details

Category: What's New
Published: Wednesday, 08 May 2013 08:50
Written by Nita Teoh

The Perth Walkabout Monthly Wrap is published at the start of each month to provide a snapshot of articles that hit the headlines in the last 4 weeks.
Here is Perth Walkabout's Monthly Wrap for the month of April: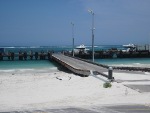 Windy Lancelin – Sandboarding, Surfing, and A Seaside Getaway
Lancelin is a beautiful sea side town around one hour from Perth, and makes for an easy day trip north up the coast of Western Australia. Keep going up the coast and you may just find yourself in Exmouth or even Broome!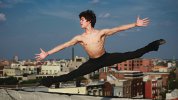 Review - First Position at Luna
First position showing at Luna Palace Cinemas is an American documentary that follows the lives of six youths from across the globe who are competing to get to the top of the world of ballet. The movie follows each young person's life, over the course of a year, and as the story unfolds the performers share their passion for this art form, and the many challenges and triumphs experienced during their exciting journey.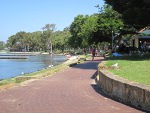 Nedlands and Crawley – Iconic Boatshed, Windy Pelican Point and Perth's Own Broadway
Did you know we have our own Broadway in Perth? It may not be as famous as a Broadway show, but it's definitely worth checking out if you live in the metro area.
The iconic Crawley Edge boatshed, windy Pelican Point and the bustling café strips on Broadway and Hampden Road are just some of the popular landmarks that you'll find in the suburbs of Nedlands and Crawley.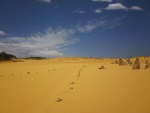 Amazing Landscape Shines Bright in the Desert Sun
The sun is shining bright and it's a clear blue sky sort of day, which is not unusual for Perth. We are off to visit the Pinnacles in the Nambung National Park from our nearby base at Cervantes. The Pinnacles Desert is 10 kilometres from Cervantes heading south back towards the city off the Indian Ocean Drive.
It's a top attraction that is on the must see list for many visitors to Western Australia.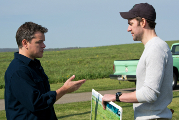 Review - Promised Land at Luna
In Promised Land, which is now showing at Luna Leederville, actor and writer Matt Damon and director Gus Van Sant team up once again, along with screenplay co-writer John Krasinski, to bring us a modern American folk story that delves into the nature of people and trust, through the lens of a corporate vs rural America encounter.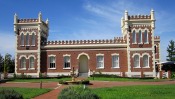 Jane's Walk - What Makes Maylands - Free Walking Tour
Jane's Walk is an international event that takes place annually on the first weekend of May. The walk celebrates the legacy of urban activist and writer Jane Jacob's who championed the contributions that local residents make to creating their own communities. This year, Maylands joined over 75 other cities in hosting its own Jane's Walk on the 4th May.
Stay tuned for next year's walk.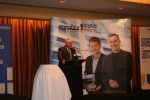 Alan Jones in Perth to Launch Formula 1 for Businesses
On a weekday night in Perth, the business community gathered at the Hyatt Regency in Perth for a special function, with Alan Jones Formula 1 racing driver making a guest appearance to launch the book Formula 1 for Business. The book is co-authored by entrepreneurs Simon Frayne and Daniel O'Connor, both of whom are well known to the Perth business community.


Stay tuned to Perth Walkabout to explore our beautiful city of Perth.
For more Related Articles, please scroll to the bottom of this page.
If you enjoyed this article, please share it!