Details

Category: Arts & Culture
Published: Wednesday, 21 December 2022 08:23
Written by Nita Teoh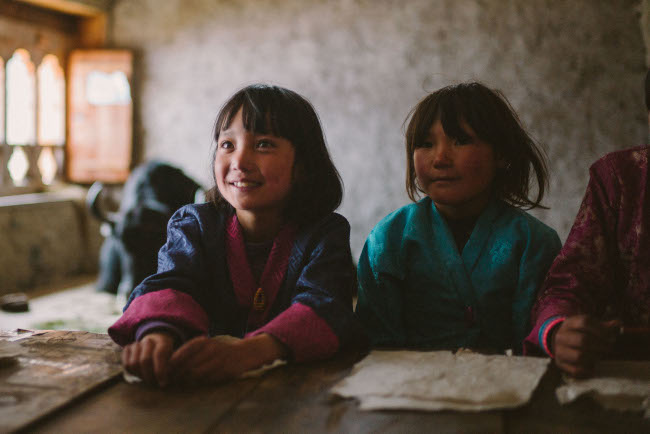 Pem Zam (as Pem Zam) (on the left)
Photo Credit: Lunana: A Yak in the Classroom
Armed with our delicious pizza in hand from Charlies Pizza, my partner and I settled in for the evening at UWA Somerville theatre to watch Lunana: A Yak in the Classroom.

The movie is a heart warming story about Ugyen Dorji (played by actor Sherab Dorji), a young teacher who is sent up to a mountainous, remote village in Gasa to teach the children as part of his teaching contract.

It is a world away from the life that he is used to living in the capital of Bhutan with his grandmother. Furthermore, Ugyen aspires to be a singer and wants to get a visa so that he can live in Australia!

The scenery is spectacular and the interaction between the different characters in the film is heartwarming.

Sherab Dorji is outstanding in his role as Ugyen. The city slicker issues that he encountered along the way were laugh out loud moments, and the testing of his character and emotional endurance to see his teaching placement through made for an uplifting story.

My particular favourite actor was the young girl Pem Zam – a real cutie - her freshness and cheekiness made her on-screen presence a delight to watch.

If you are looking for a feel good movie, look no further than Lunana: A Yak in the Classroom.

It has won an amazing 20 awards including Winner of the Audience Award at both the CinemAsia Film Festival and the Chichester International Film Festival.

Director and Writer Pawo Choyning Dorji (of Four Days to Full Moon and Hema Hema) has hit the mark with this beautiful and touching movie.

Lunana: A Yak in the Classroom is showing at UWA Somerville Auditorium as part of the Perth Festival until this Sunday 25 December.

As always - sitting under the pines at UWA Somerville to watch a movie is a magical experience that is unique to our beautiful city of Perth.
If you enjoyed this article, please share it!


To find out about the hottest events in Perth, follow us at @PerthWalkabout