Details

Category: Arts & Culture
Published: Wednesday, 28 December 2022 09:43
Written by Nita Teoh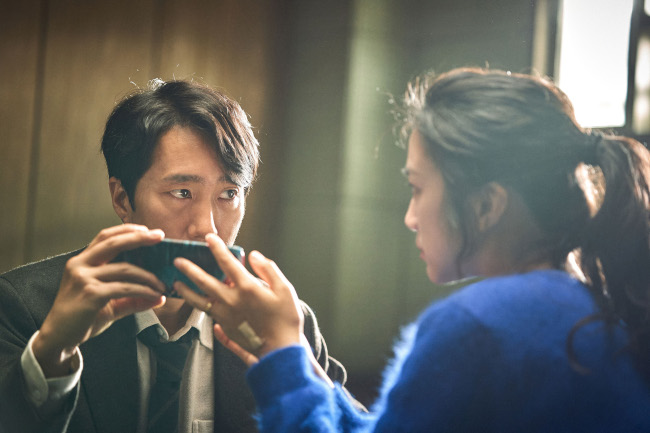 Park Hae-il (as Jang Hae-joon) and Tang Wei (as Song Seo-rae)
Photo Credit: Decision to Leave

On a coolish evening in Perth, my friend and I settled in at the UWA Somerville to watch the movie "Decision to Leave".

Creative genius Park Chan-Wook of The Handmaiden (2013) and The Little Drummer Girl (2018), continues to excel as an auteur of the cinematic world with his latest movie Decision to Leave winning the Best Director Prize at the 2022 Cannes Film Festival.

The synopsis reads as follows:

" A man falls from a mountain peak to his death.
The detective in charge, Hae-joon (PARK Hae-il),
comes to meet the dead man's wife Seo-rae (TANG Wei)."

As the seasoned Detective in Charge Hae-joon investigates the death of the man, including Seo-rae (the wife of the dead man) as a key suspect, he also begins to have a growing attraction for her – not exactly an ideal situation !

A mystery story intertwined with a romance between the detective and the prime suspect - the movie masterfully toggles between solving the mystery and exploring the array of emotions that is felt by the two main characters.

The movie is an enjoyable slow burn, with the wry humour and nuanced interplay between the two main characters the central pillar of the movie.

The characters are like chalk and cheese – Hae-joon a straightforward and married man - just trying to do his job and solve the mystery, whilst the distraction of a complex and attractive woman who shows little emotion and maintains an impenetrable facade – keeps coming at him in surprising and unexpected ways.

Decision to Leave makes for a delightful movie to watch across a few fronts – it is fun, it is subtle and it is clever. Having said that, it is also a movie about loss and matters of the human heart – though not focusing on the violence of crime or the sometimes confronting and brutal nature of death - Director Writer Park Chan-Wook tackles the topic in an interesting manner.

If you are looking for a clever movie of the romantic crime noir genre that is slightly offbeat and stylish, Decision to Leave is a great pick.

It's on at UWA Somerville as part of the Perth Festival till this Sunday 1 January 2023. 
If you enjoyed this article, please share it!


To find out about the hottest events in Perth, follow us at @PerthWalkabout