Details

Category: Arts & Culture
Published: Wednesday, 11 December 2019 09:15
Written by Nita Teoh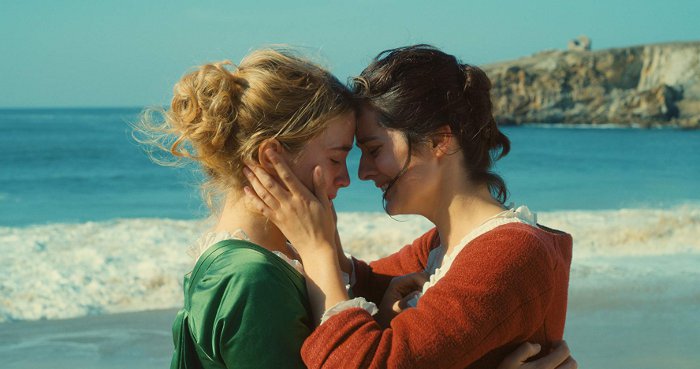 Adèle Haenel (as Héloïse) and Noémie Merlant (as Marianne)
Photo Credit: Portrait of a Lady on Fire

Director and writer Céline Sciamma's latest romantic movie Portrait of a Lady on Fire revolves around the story of artist Marianne (Noémie Merlant), who is commissioned by the mother of a bride to be to paint a secret portrait of her daughter Héloïse (Adèle Haenel), to give to her future husband.

As the painting progresses, Marianne and Heloise become better acquainted and form a strong emotional and sensual bond.

Set in the 1770's in France, Portrait of a Lady on Fire brings to the fore some challenging issues that women had to face during those times – lack of recognition for their chosen vocations (Marianne as an artist), restricted social freedom, repressive public morals and more.

The cinematography is captured beautifully across two fronts - - the harsh coastal scenery and cliff faces and the panning in and close up shots of the cast brought to the screen the intensity of the interactions between the characters.

The soundtracks in the movie by Jean-Baptiste de Laubier and Arthur Simonini is a hauntingly beautiful accompaniment to the unfolding story on the screen.  

Portrait of a Lady on Fire is a deeply moving and sensitive portrayal of love in a different time - an exquisite film by Sciamma' that is well worth watching.

It won Best Screenplay and the Queer Palm at the 2019 Cannes Film Festival.

Now showing at the LotteryWest Films as part of the Perth Festival, it's on at the UWA Somerville Auditorium till Sunday 15 December.

If you enjoyed this article, please share it!


To find out about the hottest events around Perth, follow us at @PerthWalkabout