Details

Category: Arts & Culture
Published: Tuesday, 09 March 2021 15:46
Written by Nita Teoh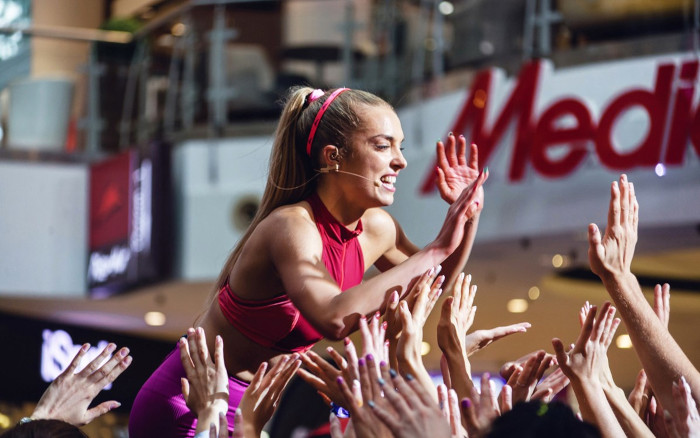 Magdalena Kolesnik (as Sylwia Zajac)
Photo Credit: Sweat

What has the world come to when success is measured by the number of followers that we have on Instagram?

Sylwia – a young and beautiful fitness motivator celeb on Instagram has 600,000 followers.

So one might be led to believe that being in the shoes of Sylwia as a social media influencer is glamorous and fun and a total blast right?

Swedish director and writer Magnus von Horn explores the topic of social media with vigour, providing a provocative and at times hard hitting peek beneath the gloss into the pressures and challenges of being a prominent social media star.

We follow three days in the life of Sylwia – exploring her symbiotic relationship with her fans, whose adoration she needs for validation as much as they rely on her for motivation.

Being in the public eye all the time, the line between her public persona and personal life become blurred.
On the surface, life is perfect for Sylwia. But behind the scenes, her loneliness and craving for intimacy are profound, as she hopes to meet her Mr Right.

Sweat will be your cup of tea - if you enjoy plumbing the depths of a good character analysis in a movie.

If you've ever wondered what it's like to be a social media celebrity and its associated perks and perils, then Sweat will give you more of an insight than perhaps you had bargained for. You can gaze at the stars on the screen and in the sky as you sit in the UWA Somerville outdoor theatre and enjoy the ambience.

The Polish film "Sweat" is on as part of the Perth Festival until Sunday 14 March.

f you enjoyed this article, please share it!



To find out about the hottest events in Perth, follow us at @PerthWalkabout