Details

Category: Arts & Culture
Published: Tuesday, 26 January 2021 12:21
Written by Nita Teoh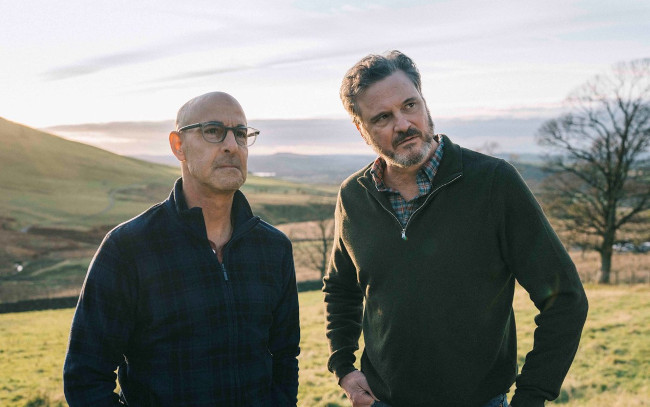 Stanley Tucci (as Tucker) and Colin Firth (as Sam)
Photo Credit: Supernova
Like a supernova in the sky, Sam and Tucker's long time committed relationship as a gay couple is ablaze with lots of special magical moments reflecting their shared history.

Their loving existence is suddenly shattered by Tucker's diagnosis of dementia.

They embark on a road trip to see family and friends, painfully aware of their precious limited time together due to the rapid deterioration of Tucker's condition.

Colin Firth (Sam) and Stanley Tucci (Tucker) do an amazing job of portraying the intimacy and complexity of long term relationships.

Firth, who needs no introduction as a multiple award winning actor spanning many decades (his roles in Bridget Jones's Diary, Love Actually and Pride and Prejudice come to mind). adds another feather to his cap in his role as Sam – torn between his love for his long time partner and whether it is best to hold on or let go.

If you enjoy a truly sentimental movie, then Supernova will be a good pick for a night under the stars at the UWA Somerville Auditorium as part of the Perth Festival.

Thumbs up to Charlies Pizza for their delicious pizza (their field mushroom one is a real winner).

Supernova is on as part of Perth Festival till Sunday 31 January. 
If you enjoyed this article, please share it!


To find out about the hottest events in Perth, follow us at @PerthWalkabout