Details

Category: Arts & Culture
Published: Sunday, 18 August 2019 08:19
Written by Lee-Ann Khoh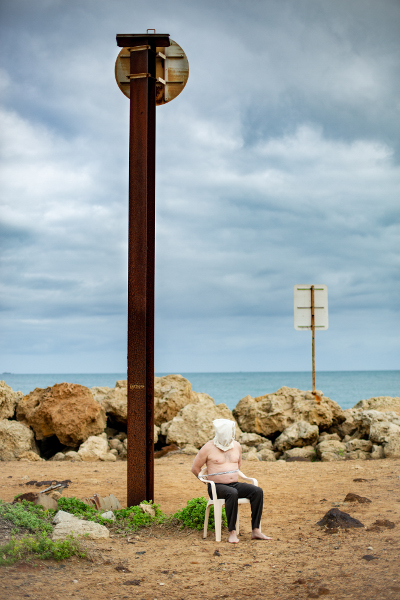 Humphrey Bower, The Apparatus
Photo Credit: Marshall Stay

The Apparatus grabs your attention as soon as you walk into the theatre. Mostly because Tim Green is munching on snacks behind a mixing desk in the corner of the stage, with his face painted white, wearing nothing but his underwear. Humphrey Bower soon joins him, similarly dressed, but unlike Green, he acquires more costumes as the show progresses. (As a word of warning, the show in question does get pretty graphic, but not because of the semi-nudity.)
The Apparatus has been adapted from three Franz Kafka stories: Before the Law, The Burrow, and In the Penal Colony. In Part One of the play, a man spends his life trying to gain access to a door guarded by a gatekeeper. In Part Two, Bower seamlessly transitions into the role of an animal, paranoid about defending the burrow he has created. Finally, in Part Three, Bower transforms again, this time into a camo-wearing, broad-accented Australian man, channelling certain politicians as he showcases a new torture device.
To balance the dark themes being explored, the show frequently breaks the fourth wall to great comedic effect, with Bower addressing Green by name and making references to production personnel. Another audience member and I were also momentarily plucked from our seats as the animal in Part Two rearranged his burrow.
In creating this show, the work of a 20th century writer has been cleverly used to comment on the current treatment of – and attitudes towards – refugees and asylum seekers. At just over an hour in length, the show packs a punch, flitting between the humorous and horrific to give the audience plenty to think about.

The Apparatus is on at The Blue Room Theatre until August 31.
If you enjoyed this article, please share it!


To find out about the hottest events around Perth, follow us at @PerthWalkabout