Details

Category: Arts & Culture
Published: Wednesday, 17 July 2019 09:16
Written by Nita Teoh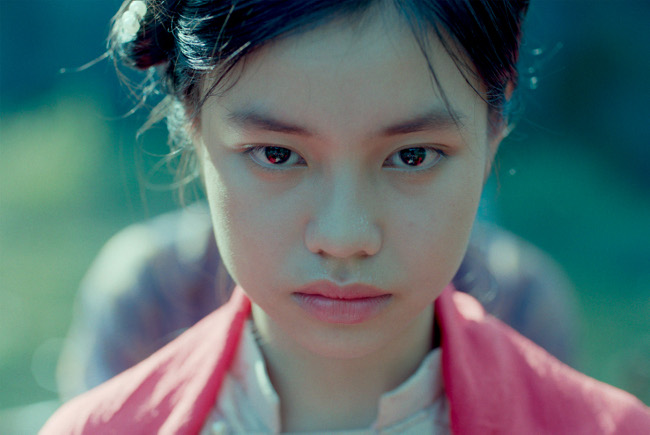 May (Nguyen Phuong Tra My)
Photo Credit: The Third Wife
Beneath the tranquil waters of 19th century rural Vietnam, we see the turbulent undercurrents through the eyes of 14 year old May as she enters an arranged marriage to the head of a wealthy family in payment for her father's debt.
"The Third Wife" is a cinematically beautiful piece, showcasing the ebb and flow of life and its interconnectedness with nature and its seasons. We see the family go about their everyday routines – putting food on the table, and attending to daily chores.
As May adjusts to life with her new family, she comes of age, and soon realises that bearing a son will bring her an increase in status within the patriarchal household.
May becomes pregnant and prays for a boy. She sees things that perhaps she shouldn't - but it is too late, and she is forced to grow up and lose what remains of her innocence.
Life in the household gets further complicated as relationships between different members of the family become a tangled web, including May's own relationship with one of the other wives.
The Third Wife is a beautiful and delicately told story as well as being brutal in its portrayal of family life told from the women's perspective. It uncovers many themes relating to women, including their position in society, collectivism vs individualism in the family system, the patriarchal system, power, sexuality and infidelity.
Based in part on Writer and Director Ash Mayfair's own family history, she has done a brilliant job in bringing to life a story that deserves to be told and sharing it with audiences around the world.
It is powerful cinema at its best - set in a beautiful setting reflective of the ebb and flow of nature – both elemental and human. Love and pain, tragedy, joy and sadness – the movie has it all.
The Third Wife received Best Asian Film at the 2018 Toronto International Film Festival.
It opens at Luna Palace Cinemas on the 17 July.
If you enjoyed this article, please share it!


To find out about the hottest events around Perth, follow us at @PerthWalkabout