Details

Category: Arts & Culture
Published: Wednesday, 21 November 2018 09:31
Written by Nita Teoh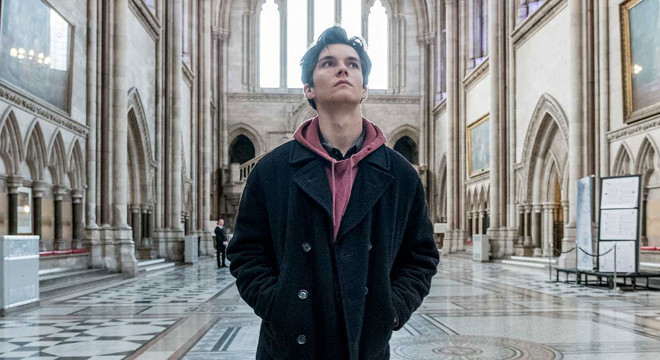 Fionn Whitehead (as Adam Henry)
Photo Credit: The Children Act

What would it feel like to be responsible for making a critical life or death decision for another person?
This is the question posed in the movie The Children Act, adapted from the novel by Booker Prize-winning author Ian McEwan.
We stand in the shoes of high court judge Fiona Maye (acted by Emma Thompson) as she is tasked with making the legal decision in the courts as to whether a young 17 year old boy who has leukaemia should receive a blood transfusion that will enable him to live. He and his parents are Jehovah's Witnesses and receiving another's blood is not in accordance with their beliefs.
The story told in this movie is thought provoking and provides a glimpse into the inner world of Judge Fiona Maye (also known as "My Lady") and the complexities of her high pressure job as she navigates this complex issue to arrive at a decision.
The relentless demands of her job take a toll on her marriage, as she is confronted by her partner Jack announcing that he wants to have an affair.
As My Lady becomes a little bit too personally involved in the case, a host of emotions unravel in her that she did not expect. In turn, this leads to some confronting truths to reflect upon in regards to her life circumstances, and some profound moments shared with those around her.
The Children Act is a gripping and heartfelt movie from start to finish, with stellar performances by Emma Thompson (as high court judge Fiona Maye) and Fionn Whitehead (as Adam Henry).
Right at the heart of the movie are questions of moral beliefs and whether a belief should over rule saving a human life? And when those beliefs that form the very foundations of your existence are shaken up, then what?
The Children Act is a powerful movie that stays with you long after you have finished watching it.
Bring some tissues…you may need them.
The Children Act opens at Luna Palace Cinemas across Perth tomorrow on the 22 November.
If you enjoyed this article, please share it!