Details

Category: Events
Published: Tuesday, 09 July 2019 10:40
Written by Nita Teoh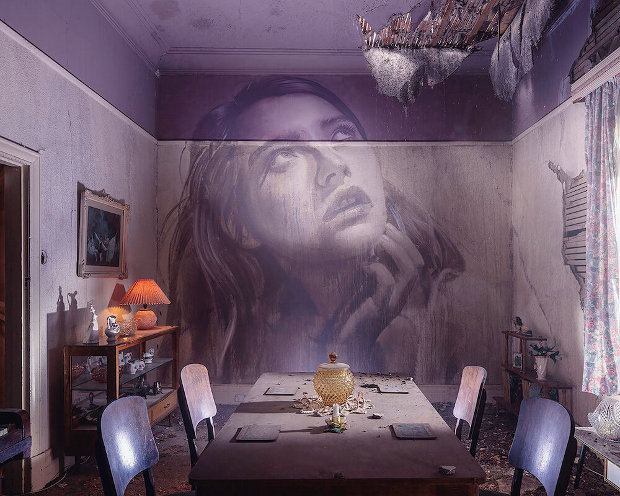 VR 360" Showcase Cinema - Rone
Photo Credit: XR:WA

A first for Perth, the XR:WA provides a feast of events for those in the industry and public to explore virtual and augmented reality, artificial intelligence, computer animations and other forms of screen-based and immersive media.
It will be on from the 6th July to the 14th July running in parallel to the Revelation Perth International Film Festival which is currently on in Perth from the 4th to the 17th July.
XR:WA demonstrates the potential that can emerge from bringing together the best of cinema, the arts, research, and science and technology to create an immersive environment.
Some highlights for the upcoming week:
Full Body VR Gameplay
Experience a full body game play experience with Ready Team One.
Players will get the opportunity to experience a large scale free-roam, vibrant and spectacular visualisation and full body immersion.
Created in Perth, this special VR experience will get you thinking about the future of games in a very different light.
Microsoft Keynote: Demystifying Mixed Reality…and Why it Matters
AR, VR, XR, MR…so many R's and so little time. Lawrence Crumpton, Microsoft's Mixed Reality Regional Solutions and Partners Lead will demystify Mixed Reality and explain why it matters.
Panel: Doing Business with Asia
An expert panel will take a look at the diversity of markets across Asia, their relationship with Australian content producers across industry, arts and entertainment and the way to break in.
Applying VR/AR in Business and Training
The panels will discuss the benefits, opportunities and challenges faced by organisations related to immersive technology.
Spacecubed Games and Experience Emporium
Featuring lots of locally produced works, this section of the expo provides an excellent opportunity to meet talented WA creatives.
This program will be of interest for those who are looking to establish a career in design, programming, directing or conceptualising these kinds of works.
Special attractions include:
Thalu: Dreamtime is Now (VR)
Future Dreaming (VR)
Prosthetic Reality (AR)
Noise Drawers (AR)
VR 360' Showcase Cinema
" Presented by Participant Media, This Is Climate Change is an award winning and internationally acclaimed immersive experience directed by Danfung Dennis and Eric Strauss, in association with Condition One.
This is Climate Change Parts 1 & 2
Part 1: Fire
In just the last three decades, changes in climate have doubled the amount of land burned by wildfires in the western United States. Experience the scorching California fires of 2017, and follow the dedicated fighters - by air and on the ground - whose jobs have turned into year-round battles against these catastrophic blazes.
Part 2: Feast
Witness the beautiful expanse of Brazil's ecologically valuable rainforest, threatened by loggers as massive trees are cleared to make way for sprawling industrial cattle ranches. Can the Amazon survive the growing global demand for beef?
This is Climate Change Parts 3 & 4
Part 3: Famine
Travel into the arid expanse of Somalia, where crushing drought caused by rising temperatures has turned once-fertile lands into a year-round desert, placing the survival of a generation of children at great risk.
Part 4: Melting Ice
Former Vice President Al Gore takes viewers on a transcendent exploration into the devastating consequences of our changing climate. Stand on the Greenland ice and observe the melt as it courses through bright blue rivers and into gaping moulins, as icebergs melt into the ocean. "


The XR:WA conference will take place from the 12th to 14th July at the expo venue Pan Pacific & Studio Startup in Perth.
For further information on the XR:WA event visit their website.

If you enjoyed this article, please share it!


To find out about the hottest events around Perth, follow us at @PerthWalkabout