Details

Category: Events
Published: Wednesday, 31 October 2012 10:47
Written by Nita Teoh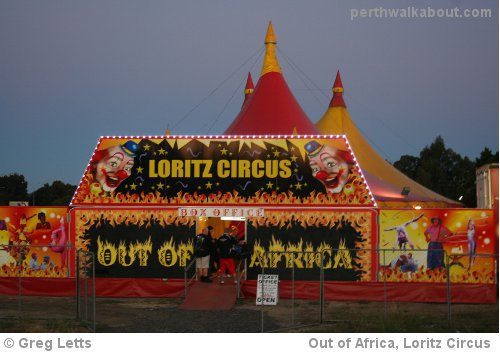 Last week, I published an article about the Loritz Circus being in town - currently performing in Armadale till the 11th November and then moving on to perform at the Cannington Greyhounds from the 14th of November to the 9th of December.
Here is a feast for your eyes of some of the star performers in action.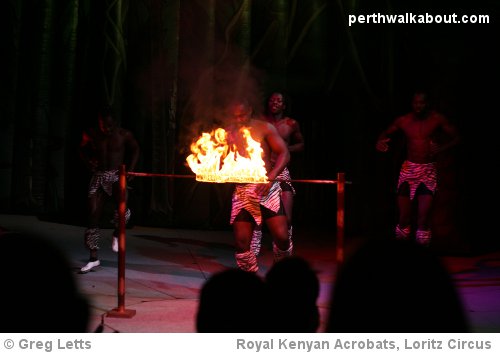 Royal Kenyan Acrobats and the Fabulous Kenyan Girls
The Royal Kenyan Acrobats or Maono (the Swahili word for vision) are star performers who have toured around the world pleasing umpteen crowds. The energetic team consists of Geoffrey Ondino, who is the big brother of twins Elvis and Victor. Other members of the troupe include Peter Ngigi, Elvis Mumbo, and Erick Ondiege. The men are joined by the Fabulous Kenyan Girls Josephine and Pellagia with their high energy African dance moves. Through their work as acrobats, members of the troupe help support their families in Kenya with the basic necessities of life.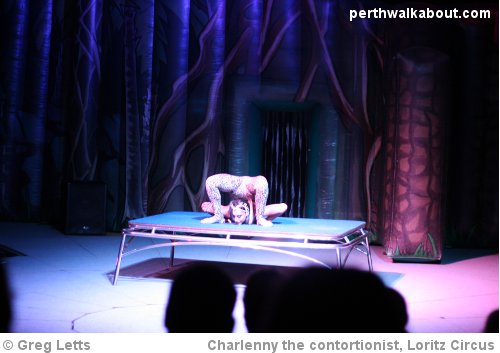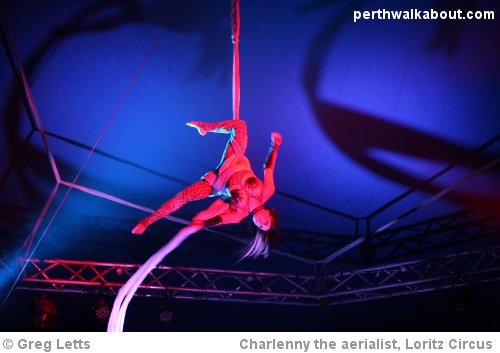 Charlenny Campello – Contortionist and Aerialist
Charlenny is a 23 year old Brazilian who performs mind (and body!) bending contortion and aerial routines. She comes from a circus family and has been with Loritz Circus since 2012. In addition to her amazing contortionist and aerialist skills, she loves inventing new make up ideas and is constantly making and re-making costumes.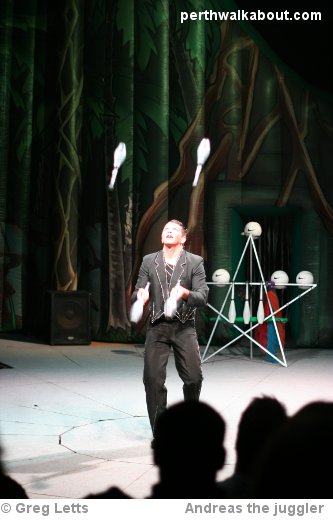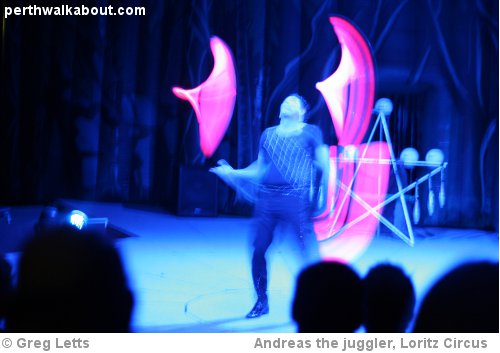 Andreas - Juggler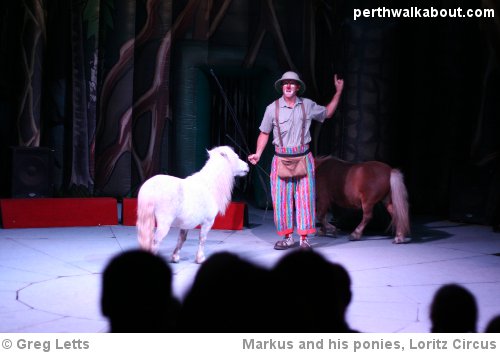 Markus Weber
Markus Weber wears many hats - he is the Operations Manager for the Loritz Circus, chief clown, horse trainer and presenter, and father of four, one of whom is Americus. He comes from a circus family of German descent of four brothers, all of whom are involved in circus life. One brother runs the Moscow Circus, and the other brothers run the Webers Circus in Sydney.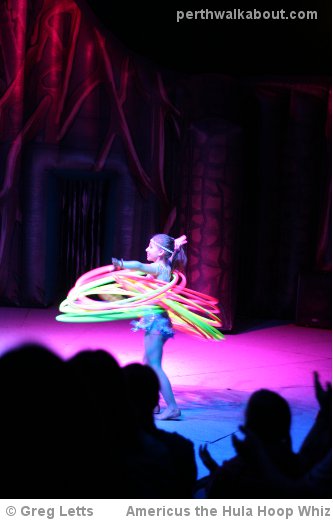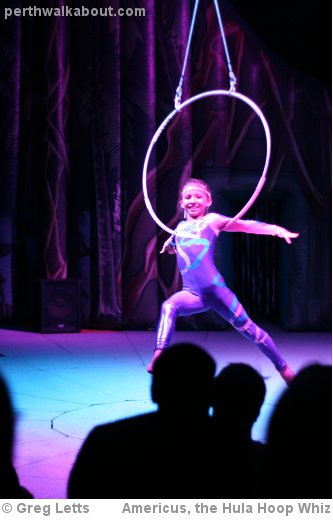 Americus – the Hula Hoop Sensation
Americus' fascination for hula hooping started at the early age of 3 when other kids her age would be playing with toys and drawing with crayons.

Circus life is just another ordinary day for Americus. Though it's no walk in the park, as she works hard to practice and hone her art.

She is well known for her feature appearance on the Oprah Winfrey Show and on New Zealand's Got Talent show.

She can hula hoop 22 hoops at once. Her advice for hula hooper wanna be's "Don't give up. Relax and have fun. It's great exercise!" You've got to watch Amazing Americus to see for your own eyes what she can do with those hula hoops.
And one final action shot....we couldn't forget the gorilla!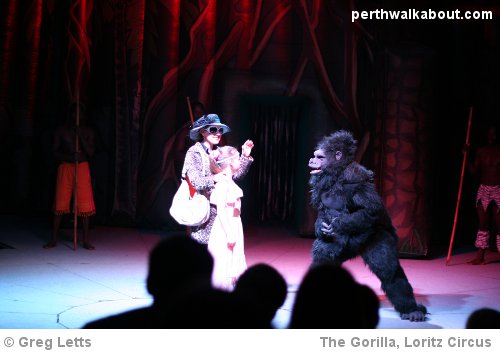 For more details about the Loritz Circus and to book tickets, check out their website.
For more Related Articles, please read our article last week on the Loritz Circus in Perth - Magic Under the Big Top.

If you enjoyed this article, please share it!