Details

Category: Arts & Culture
Published: Tuesday, 25 October 2022 08:20
Written by Nita Teoh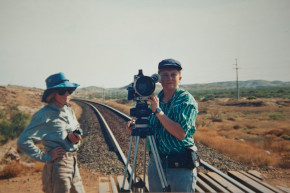 On a Sunday morning in Perth, I strolled through Northbridge on my way to attend a session at the final day of the UBUD Writers and Readers Festival at The Rechabite on William St.

As I walked through the inner city, I observed the rituals and hum of inner city life - people getting their fix of coffee, peeking in to look at the art work inside the North Metro TAFE building, and watching homeless individuals prepare for their day ahead as they stored their belongings wherever they could.

Today's session at the UBUD Writers and Readers Festival was the feature documentary "When the Camera Stopped Rolling" by Jane Castle about the life and times of her mother Lilias Fraser - a  renowned cinematographer whose working life spanned the decades from the 1950's to the 1990's in Australia.

Lilias Fraser's professional and personal life was a rollercoaster ride in a multitude of ways...