Details

Category: Arts & Culture
Published: Friday, 26 April 2019 12:41
Written by Lee-Ann Khoh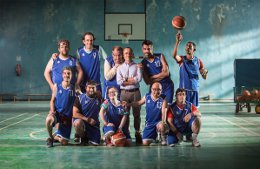 The 2019 Moro Spanish Film Festival in Perth has officially kicked off. Opening night featured cups of sangria on arrival and pre-show entertainment from The Flamenco Collective.

Launching the festival was comedy-drama Champions, which won three Goya Awards and was Spain's highest-grossing Spanish language film of 2018.
In Champions, Marco (played by Javier Gutiérrez) is the assistant coach of a professional basketball team. He is also rude, arrogant, politically incorrect, and living with his mother after becoming estranged from his wife.