Details

Category: Arts & Culture
Published: Wednesday, 15 December 2021 08:06
Written by Nita Teoh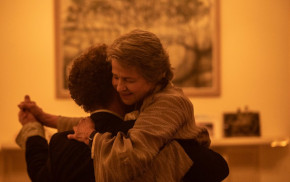 On a cool summer's evening, my partner and I eagerly headed to UWA Somerville to watch Juniper under the stars.

The movie tells the story of how a family, whose members are emotionally distant, are brought together by challenging circumstances.

Teenager Sam (played by actor George Ferrier) has been in boarding school since his mother died. He is not close to his father, and is suddenly tasked with looking after his grandmother from the UK who is unwell and spending some time at his home in scenic New Zealand.

The movie portrays well the terse relationships between the different family members as they navigate unknown territory during unsettling times and unearth some painful memories along the way.