Details

Category: Arts & Culture
Published: Saturday, 18 February 2023 12:35
Written by Nita Teoh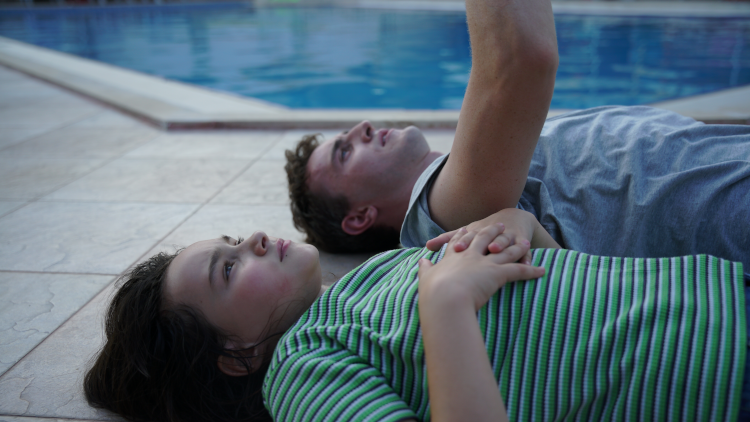 Frankie Corio (as Sophie) and Paul Mescal (as Calum), Aftersun
Photo Credit: Sarah Makharine
Looking back in time, once we have lost a loved one – all we are left with are our precious memories.

That is the essence of the movie Aftersun, where young adult Sophie tries valiantly to piece together her memories of the last holiday that she had with her father in the late 1990's in a Turkish seaside town – as seen through her collection of photos and video camera footage of her and her Dad.

The photos and video camera footage are hazy and distorted – just like the memories that she tries to restore of her father and what he was actually like.

Aftersun is a poignant coming of age movie about young Sophie and her relationship with her father.
 
It is a tender and slow movie – capturing both happy and sad moments and articulating the complexity of human relationships.

The on-screen presence and chemistry between father Calum (played by Paul Mescal) and daughter Sophie (played by Frankie Corio) was special. In particular, Sophie's awareness of her father's changing moods behind his fun and playful facade was intricately captured throughout the movie.

Paul Mescal gives a stellar performance as the caring father whose love for his daughter is unwavering, whilst at the same time keeping at arm's length his own deep seated sadness.

Along with exploring the relationship between father and daughter, we also observe Sophie's brief encounters with young adults of both genders that she meets during her holidays – as she explores her own sexuality and romantic attraction to others.

Winner of the French Touch Jury Prize at the Cannes 2022 Critics' Week, Scottish writer-director Charlotte Wells debut film is profoundly distinctive across several levels – exploring both the intimacy of relationships and the coming of age discovery of sexuality and romantic attraction.

As with old video footage that flickers because of its age, the memory of the distinctiveness of Scottish writer-director Charlotte Wells debut film will linger long in the mind once it is over – questioning and pondering some of the ambiguities of events in life and the fragility and uniqueness of human connections as time slips by.

Adult Sophie questions her recollection of her father – in the way that she remembered him and which leaves a question mark on many things that she didn't really know about her father.

Movie goers who enjoy a tender movie with insightful and deeply meaningful moments between the words and conversation will enjoy Aftersun.

It opens at Luna Palace Cinemas on the 23 February. 
If you enjoyed this article, please share it!


To find out about the hottest events in Perth, follow us at @PerthWalkabout