Details

Category: Arts & Culture
Published: Saturday, 04 February 2023 08:14
Written by Greg Letts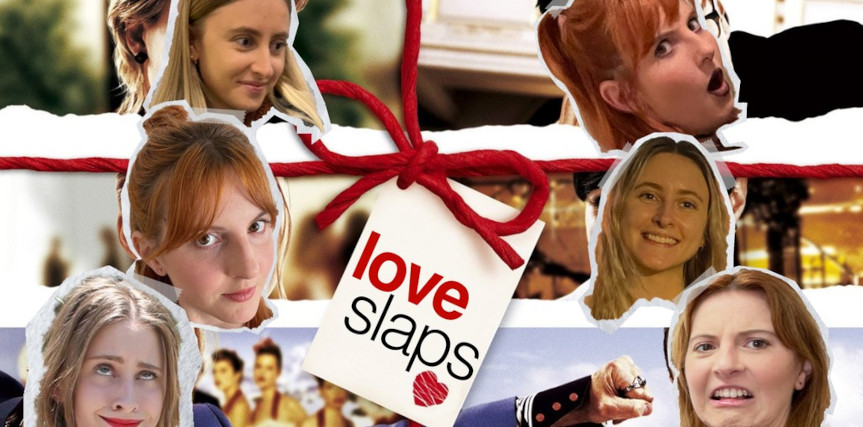 Photo Credit: Love Slaps by Creasey and Wilson
On a fine Friday night my partner and I headed down to the Perth Cultural Centre to get a little bit of Aussie culture thanks to Love Slaps, an improvised romantic comedy performance.
The car parks were full, Northbridge was packed, and Rehearsal Room 1 at the State Theatre Centre of WA was also pretty busy as an upbeat crowd settled in to see Tamara Creasy and Elise Wilson, the piano accompanist Maddie Moulin and special guest performer (a different one each night - on this night it was Alicia Osyka) put together a fresh off the cuff performance about the ups and downs of love based on a handful of audience ideas.

Trying to put together a 50 minute production with no time to prepare must be a heck of an adrenaline rush for the performers, who certainly looked pretty pumped up on stage. But with just a few audience suggestions about love to work with (including fancy dinners, sexual relations, Beatty Park, and weaponised incompetence), the cast managed to weave together a coherent, entertaining and pretty darn funny perfomance right in front of our eyes. And every night is a different story!

Playing a number of roles each, the audience was treated to the tale of Jack, a novice gym member at Beatty Park, and the fight between Coach Steve and Coach Nellie for supremacy at the gym. Coach Steve is having some marital problems, and rings up C restaurant for a fancy dinner for him and his wife (and to get away from their 20 kids), only to run into some communication problems with receptionist Sheryl (the subject of waiter Alan's unrequited love) and Chatty Kathy. Add in Alan's friend Jim who is set up on a date with Sheryl, and the fact that Coach Nellie turns out to be the best friend and ex-lover of Coach Steve's wife, and things get pretty complicated! But thankfully true love won out in the end. Of course, the next performance may be a whole different story and ending...

Love Slaps is an entertaining night of fast thinking, fast talking and fast scene changes. It fairly zips along at a cracking pace, with the actors doing a wonderful job of presenting likeable and different characters in a fun, interesting one-off story that is all wrapped up in 50 minutes.

Highly enjoyable and well worth checking out their final performance tonight Saturday 4th February as part of Fringe World "State of Play" at the State Theatre Centre of WA.

If you enjoyed this article, please share it!


To find out about the hottest events in Perth, follow us at @PerthWalkabout