Details

Category: Arts & Culture
Published: Wednesday, 12 February 2020 14:02
Written by Nita Teoh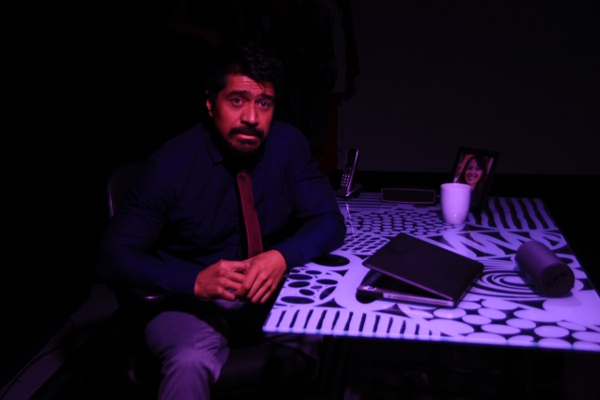 Photo Credit: Actors Hub
As we were walking towards The Actors Hub Studios in East Perth, my partner and I were chatting about this and that, and the conversation led to him saying "women are a mystery..." and "some more complicated and others easier to understand...".  I was hoping I fell in the latter category!

A topical conversation – given that we were heading to The Actors Hub to watch At Affinitys End.
At Affinitys End revolves  around 3 main characters - Megan and Brendan (the couple), and a communications consultant / relationships counsellor dubbed "Dr" – each month the couple have a session with Dr to work through their relationship issues.
A simple set greeted us on stage - 2 green chairs, with a bouquet of flowers on the side table, "Dr's" desk and some black pouffes. We then got an intimate look into the lives of the couple, through their regular visits to "Dr", demarcated by a sequence of clothes changes.
Megan and Brendan's relationship challenges are many and varied as their lives unfurl before our eyes..we observe them experiencing feelings of elation through the fun times, and fear and stress via life changing moments and important decisions,...it is all unbarred on stage from each individual's perspective.
Communication today has changed and it hasn't. Technology has increased the number of methods but the essence of good communication hasn't varied.
Messages sent and received....heard properly, or misheard...the crux of mis-communication.
A clever piece presented by The Actors Hub Studios - featuring actors Adam Leeuwenhart, Stephanie Bedford and Leroy Lakamu and written and directed by Amanda Crewes, At Affinitys End will appeal to a wide audience base.
Though written some 20 years ago by Crewes it is still as relevant and pertinent today as it was when back then when she acted it with her father at the helm.
Relationships are the substance of our lives, and they are what makes life worth living. The play was laugh out loud funny in parts, and poignant and excruciatingly painful in others. If you have ever wanted to passionately kiss and furiously strangle your partner at the same time, At Affinitys End is for you!
Well worth watching.

If you enjoyed this article, please share it!


To find out about the hottest events around Perth, follow us at @PerthWalkabout