Details

Category: Arts & Culture
Published: Thursday, 22 July 2021 13:04
Written by Nita Teoh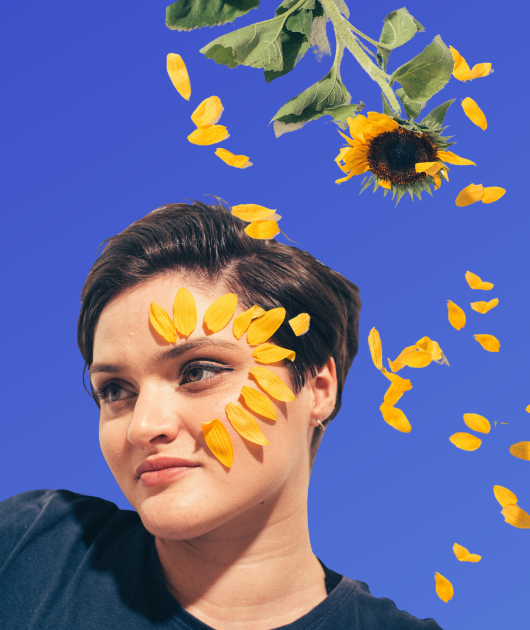 Evelyn Snook, Borderline
Photo Credit: Tasha Faye Tong

Borderline personality disorder (or BPD for short) ?

I had heard the termed mentioned once by a friend of a friend who had been diagnosed with BPD and said that it had been a relief to have finally received a diagnosis on what their condition was after considerable time and suffering.

But apart from that, I do not know much about BPD.

On waiting outside to enter The Blue Room Theatre, before the performance of Borderline by stumble began, we were offered a soft space to chill out (the soft toys eagerly awaited !) and a mental health counsellor on standby at any time through the performance, if we thought we needed a time out.

Whoa...that sounded heavy duty I thought.

The opening night performance of Borderline could be described as heavy duty but in a good way. It could also be described in many other positive ways.

Evelyn, the solo performer, is akin to a bright and sunny sunflower plant blossoming on stage – they light up the set. Like a beacon they shine out to the audience telling their stories with a sense of humour, determination and bravery from the time they were born, through growing up, to now.

Their props and people to help them along with their narrative include a cupboard box, their good friend Be Gosper, and some interesting use of moving light images of people who cleverly interact with Evelyn on the set.

Folk singer songwriter Be Gosper provided a good interlude between Evelyn narrating different chapters of their life – the soft muted tones of their electric guitar and mellow voice soothed the audience when we felt the pain of tough times in Evelyn's journey in life.

Though there have been lots of chapters in their journey and lots of anguish and pain, throughout all this they have come out shining brighter and stronger and this is reflected in Evelyn's vibrant and fun performance.

While sharing their stories and heartfelt reflections they have also expanded the audience viewpoint on what it might be like to live in the shoes of someone with BPD. On a related note, the cause of BPD is unknown.

It was a fun and enlightening night.

Borderline is on at The Blue Room Theatre until 31 July.

If you enjoyed this article, please share it!


To find out about the hottest events in Perth, follow us at @PerthWalkabout