Details

Category: Arts & Culture
Published: Wednesday, 27 November 2019 11:28
Written by Nita Teoh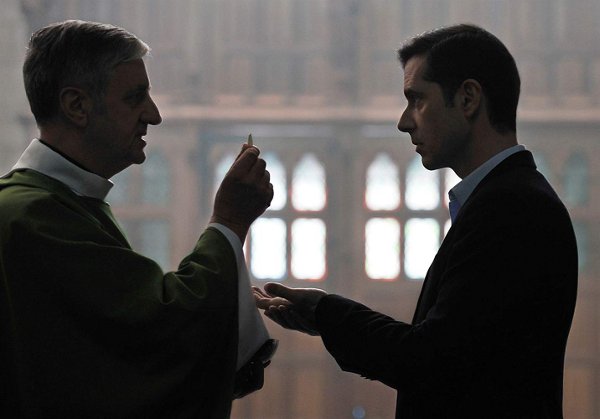 Photo Credit: By the Grace of God

In his latest movie By the Grace of God (Grâce à Dieu), Director François Ozon (Frantz, Swimming Pool, 8 Femmes) tackles some highly sensitive and challenging issues in regards to the sexual abuse of children by priests.

The movie centres around main character Alexandre Guerin (Melvil Poupaud), who at age 40 is happily married with a lovely wife and 5 children.

Beneath that happy family life, his intense memories of being sexually abused by a priest during his childhood days continue to haunt him.

When Alexandre discovers that this same priest is still working with young children, he decides to take action and lift the veil of silence on his long standing secret.

His journey to seek justice unwinds with many interesting turns – bringing forth other victims who share  their stories of hurt and the widespread impacts that it has had on their families.

By the Grace of God brings to the fore the very essence of what it is to be human – how we feel, how we cope with what life deals us – some victims getting on with life whilst others appear completely broken for the rest of their lives from the abuse.

It also brings forth the question of strength of character and the challenge and willingness to do what is right. Maybe it is easier and better to let things be. Or is it?

Some complex themes are touched upon in this movie, including the power of organisations and bureaucracies, collective vs individual power, challenging our faith, soul searching for answers, and positives coming out of negative events and the spirit of community driven by a common purpose.

Cinematographer Manuel Dacosse does a commendable job of bringing to the screen the ordinariness of daily life – people, conversations, and interactions – overlaid with the complexities of what it means to be human – all with our own individual strengths and weaknesses of character and foibles.

A modern and realistic take on a sensitive and confronting topic. By the Grace of God is well worth watching.

It opens at Luna Palace Cinemas in Perth on the 28 November.

If you enjoyed this article, please share it!


To find out about the hottest events around Perth, follow us at @PerthWalkabout