Details

Category: Arts & Culture
Published: Tuesday, 28 February 2023 11:39
Written by Nita Teoh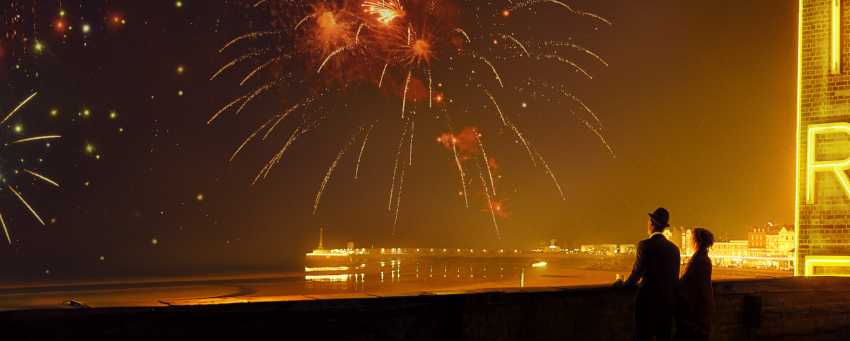 Micheal Ward (as Stephen) and Olivia Colman (as Hilary)
Photo Credit: Searchlight Productions © 2022 20th Century Studios

The title of this movie struck me as rather beautiful. I envisioned a light beam casting a warm glow on the Empire Theatre.

It is cognisant of the warm and fuzzy feeling that you get when you enter a movie theatre knowing that you can switch off for a couple of hours and immerse yourself in a good movie.

The trailer didn't reveal much about the story line – so with this vague introduction to the film, my partner and I headed to Luna Leederville to watch it at Cinema 5 – one of their small cosy cinemas.

Empire of Light clocking in at around 2 hours is one of the most tender movies that I've watched recently. It strikes all the right chords.

It is heartfelt, and it captures the essence of friendships, love, and facing life's challenges and the strength that can be gleaned in having strong bonds that get us through tough times.

It also a powerful drama that captures the confronting racism and political climate of the times during the 1980s racial riots in Britain.

The story revolves around the two key characters – Hilary (Olivia Colman) and a young recruit Stephen (Micheal Ward) who is Black and aspires to leave the little town to go to University.

It is set as a cinema theatre in England in the 1980's, a time where reels of film are wound onto projectors in order to allow movie goers to watch a film.

Empire of Light is a particularly personal story by Director Sam Mendes who revealed in interviews that the story was based on his mother Valerie, who had mental health challenges when he was growing up. And that he had to grow up fast when he was a young boy due to the circumstances of his upbringing.

It is also a first for Director Sam Mendes in directing a screenplay written by himself.

The on screen camaraderie between the two leads is powerful in capturing their friendship that develops over the course of the film, as they help each other deal with the highs and lows of their lives and the turbulent events that unfold.

The cinema staff that we meet throughout the film shed light on what it means to have family who look out for each other, though not necessarily biologically related. There were many touching moments throughout the movie that shed light on the different meanings of family.

Movie goers who enjoy watching a down to earth movie with a bit of grit and a lot of heart will enjoy this touching film.

Empire of Light opens at Luna this Thursday 2 March. 
If you enjoyed this article, please share it!


To find out about the hottest events in Perth, follow us at @PerthWalkabout