Details

Category: Arts & Culture
Published: Thursday, 19 November 2020 08:35
Written by Nita Teoh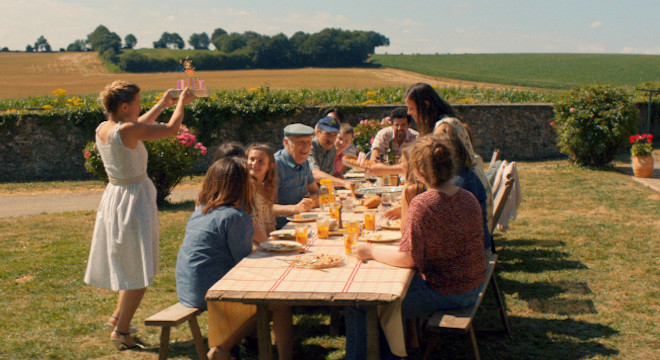 Photo Credit: In the Name of the Land

Toiling the land is no doubt a gruelling and arduous profession.

Poignantly reflected in the French film "In the Name of the Land", this highly viewed movie in its homeland tells the story of Pierre Jarjeau, who returns to his family farm to take over the reigns from his domineering and miserly father.

With his wife (his childhood sweetheart) and their 2 children, they take on the enormous challenge of trying to make the farm financially viable. We follow the roller coaster ride of Pierre and his family's life on the land – one filled with many challenges and unrelenting crisises – one after the other.

Through it all, Pierre's family are extremely supportive - rallying together every time things get tough and a hurdle has to be overcome. However, things take a toll on Pierre's mental health and overall well being as the challenges become insurmountable.

The movie is emotionally gut wrenching and heartfelt as we follow Pierre's journey.

It does a superb job of unravelling the layers of the main character, providing an emotionally intense experience for the movie goer. Guillaume Canet (as Pierre) won the Best Actor award in the 2019 Angouleme Film Festival.

Director, writer and photojournalist Édouard Bergeon captures beautifully the rural scenery of the farmlands (set in Mayenne) amidst much trouble on the land.

Movie goers who enjoy a good heart wrenching drama will enjoy this one. It is also particularly topical with our own Australian farmers doing it tough battling all manner of conditions – drought, the bushfires, and everything else that has been going on in our world of late.

Rated as one of France's top 5 most watched films of the year with over 2 million admissions, we are lucky to have this one come to Luna Palace Cinemas.

In the Name of the Land opens at Luna Palace Cinemas on the 26 November.
If you enjoyed this article, please share it!



To find out about the hottest events in Perth, follow us at @PerthWalkabout