Details

Category: Arts & Culture
Published: Saturday, 12 December 2020 13:37
Written by Nita Teoh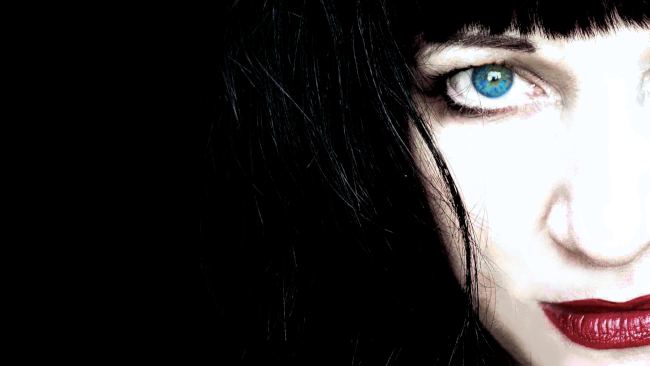 Photo Credit: Revelation Perth International Film Festival

It's all happening at the 23rd annual Revelation Perth International Film Festival this week with over 30 features,  documentaries and short films being presented in our beautiful city to celebrate independent filmmakers from around the world.

Here are Perth Walkabout's top picks at the Revelation Perth International Film Festival this weekend: 
A Worm in the Heart
" Paul Rice and Liam Jackson Montgomery travel across Russia on the Trans-Siberian Railway, stopping at six cities en route to meet and interview members of the LGBTQ+ communities.

"This film shows incredibly courageous people in the face of persecution. There were scenes of attempted pride festivals that ended in brutal violence. Shockingly, they're similar to scenes we've seen recently in America. In Moscow, they interviewed a group of transgendered women, many of whom attempted suicide or were thrown in psychiatric hospitals." - Equal Eyes

Through these deeply personal conversations, the film offers an insight into these diverse communities, with powerful personal accounts from both activists and non-activists.

Exploring what it means to be queer in Russia, A Worm in the Heart makes for powerful viewing.

Winner Best Documentary OUTshine Film Festival

Screening with short film A Safe Space for All (short film) ."


A Safe Space for All
" Four members of the Perth queer community explore and reflect upon their experiences in Queer Safe Spaces and examine why they are important in society and to other queer individuals."


Showgirls
" One screening only on a special event double feature with You Don't Nomi.

To celebrate You Don't Nomi, and to give audiences the opportunity to see Showgirls on the silver screen – where it may truly belong, Revelation are pleased to present Paul Verhoeven's classic for two special screenings. Come prepared to cheer, to cry, to laugh, to live and to, yes, love, as dancer, performer and dreamer Nomi Malone (Elizabeth Berkley) heads to the big city in pursuit of her dreams.

DAFAQ Entertainment and Fanta-Sea invite you to don your best Ver-sayce and relive the cult film from the 1990s complete with over the top ridiculous characters, trashy dialogue, lavish musical numbers and salacious yet totally unsexy nudity."


You Don't Know Nomi
" Paul Verhoeven's erotic drama Showgirls was poorly received on its release in 1995. In 1996 it won seven Golden Raspberry Awards, and for the first time in Razzie history, a winner attended the ceremony with Verhoeven appearing to collect his Worst Director Award. But is there more to Showgirls than you thought?

Verhoeven has maintained a strong track record with smart, incisive films like Flesh and Blood, RoboCop, Total Recall, Starship Troopers, Black Book and Elle. Is Showgirls just a bad film, or is it a smart satire, a camp classic, or so-bad-its-good?

In You Don't Nomi, director McHale takes the audience on a journey through Showgirls, talking to filmmakers, actors, fans and detractors, and with some well chosen archives, McHale's film offers a thorough exploration and, perhaps, a celebration of Showgirls, challenging many expectations of cineastes, film buffs, and audiences.

Whatever you thought you knew and felt about Showgirls, You Don't Nomi will make you reconsider."


The Trouble with Being Born
" Controversially pulled from the Melbourne International Film Festival, The Trouble With Being Born is not what it seems.

In what is essentially a four-hander, this sparse examination of loneliness pushes and pulls audiences in all manner of directions, including questioning the gaze which each individual brings to cinema.

Simple in concept but complex in emotion, this potent work centres on Ellie, an android modelled on a young girl but programmed with memories that enrich her owner's sense of place rather than her own. But there's a question in Ellie's circuits that pulls her away from one "owner" and finds herself in the hands of another with yet another set of memories that must be learned.

With a lovely and simple flow and deft directorial hand, there's no question The Trouble With Being Born is a direct cultural challenge for audiences; and more power to it. It asks a lot of questions of us as individuals and as a culture and our relationship to cinema.

One of 2020's must see films.
Official Selection: Berlin Film Festival

Screens with the short film Dark Water."


Dark Water
" Focuses on the narrative of a deep-sea environment that unexpectedly manifests in the walls of a grieving women's suburban dwelling; an impossible, flooded inner-architecture."


Hi, AI
If you missed it at the recent XR:WA 2020 VR, AR, Games and Immersive Conference and Festival and you are wondering what the future of robots might be like and how you might live with one, catch the  award winning documentary Hi AI as part of RevonDemand.

Hi AI follows Chuck, a Californian searching for love and happiness, as he picks up his new companion robot Harmony and embarks on a road trip through the United States unlike anything we have ever seen.  

At the other end of the world, in Tokyo, grandma Sakurai receives the cute robot, Pepper, from her son. But Pepper turns out to be a rogue, with grandmother's topics of conversation of little interest to her new robot friend. Pepper prefers to flirt with other members of the family.

While Harmony and Chuck search for love, and Pepper and Grandma kill time, the question increasingly arises: how will we live with artificial intelligence? What will we win, what will we lose? And who are the main characters of this beautiful, new world?

After the physical Revelation Perth International Film Festival concludes on the 13 December, REVonDEMAND will continue online until the 20 December.

If you enjoyed this article, please share it!


To find out about the hottest events in Perth, follow us at @PerthWalkabout