Details

Category: Arts & Culture
Published: Wednesday, 07 October 2020 09:28
Written by Nita Teoh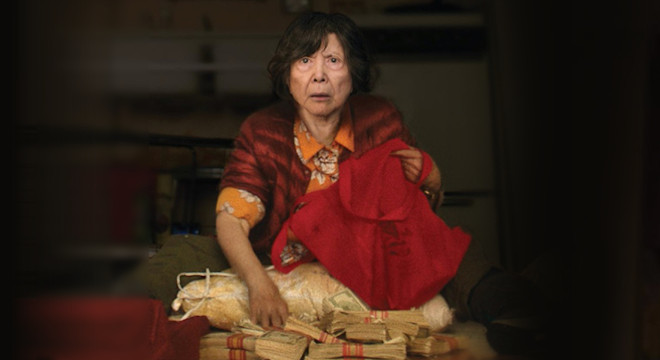 Tsai Chin (as Grandma Wong)
Photo Credit: Lucky Grandma

Recently in the film world, we have been privy to some enjoyable Asian American movies of the likes of Farewell (a touching grandma story) and Crazy Rich Asians (the rom com with an all Asian cast).

This time - the adventures of a feisty and stubborn grandma in Chinatown hits the screen at Luna Leederville – in the Asian American comedy "Lucky Grandma".

Tsai Chin, well known for her role as Auntie Lindo in Joy Luck Club (1993), stars in the role as an  80 year old widower "Grandma Wong", keen to live her life as independently as possible in spite of the worry of her family.

On a day that has been deemed auspicious by her fortune teller, she sets off to the casino to try her luck! On what appears to be a straight forward outing to the casino for the evening, Grandma subsequently becomes mixed up with some Chinatown gangsters as we follow her on the many twists and turns involved in trying to extricate herself from a tricky situation.

Amidst the funny laugh out scenes throughout the movie, there are also some poignant moments on growing old, reflections on how life has turned out, the love of family, and the everyday grind of daily life.

Add to that an overlay of the cultural subtleties and nuances of a slice of life of Asian-ness – family life, spending time with the grand kids, various rituals, and being out and about in Chinatown. The banking scene in particular was a hoot.

The storyline evolves with Grandma holding centre stage throughout the movie with a vengeance – and she does a might fine job of unravelling the twists and turns in her yarn. Go Granny power!

Add this one to your list of movies to watch if you are up for a funny Asian American comedy.

Lucky Grandma opens at Luna on the 8th October (lucky number 8 is an auspicious number so if you can, go watch it on that night to see what might unfold)!
If you enjoyed this article, please share it!



To find out about the hottest events in Perth, follow us at @PerthWalkabout